Children seem to be getting older younger. I am sure that I am not the only Cheshire children law solicitor who thinks that children in the 21st century are catapulted into adulthood at far too early an age but at what age will the court listen to a child? As a children law solicitor I am often asked if a judge will speak to a child and at what age a child's views will take precedence over a parent's wishes. I am sometimes tempted to answer with what I call the Adrian Mole answer, 'age thirteen and three quarters', but of course no question in family and children law has such a precise answer.
Cheshire children law solicitors
If you can't reach agreement over the child custody and contact arrangements for your child and need representation in custody or contact proceedings then call Holmes Chapel based Evolve Family Law solicitors on 0345 222 8 222 or contact us online or email me at louise@evolvefamilylaw.co.uk
Does a Court take a child's wishes into account?
When a court is making a decision about a child then the child's welfare is the court's paramount consideration.  The court considers a check list of factors when making orders relating to a child:
The ascertainable wishes and feelings of the child concerned, in light of his or her age and understanding;
The child's physical, emotional and educational needs;
The likely effect on the child of any change in his/her circumstances;
The child's age, sex, background and any characteristics the court considers relevant;
Any harm which the child has suffered or is at risk of suffering;
How capable each of the parents and any other person in relation to whom the court considers the question to be relevant is of meeting the child's needs;
The range of powers available to the Court.
That means a child's wishes is just one of a number of factors that a judge takes into account when deciding what is best for a child. However it is correct to say that if a child is older and has strongly expressed views then it is usual for those views to be given more weight than other welfare factors, assuming of course that the child's stated wishes won't put them at risk.
How are a child's wishes ascertained by a Court?
Judges often find that one parent will say that 'Johnny doesn't want to see his other parent'whilst the other parent will report that little Johnny is desperate to spend more time with him or her.  That puts the court in a quandary.  Many parents expect a judge to resolve the dilemma by seeing their child and asking the child what they want. Judges only see children in exceptional circumstances. That isn't because judges don't listen to children but because they don't think court rooms are the best place for children. Instead a judge may order a report by an officer from the Children and Family Court Advisory and Support Service (CAFCASS).
What is a CAFCASS report?
A CAFCASS report is prepared on the order of a family court judge and is carried out by a family court advisor. The advisor is independent of the court, social services or health and education authorities. The family court advisor can either be asked to prepare a report limited to the child's wishes and feelings or to report more widely on the child's needs and best interests.
When assessing a child's wishes and feelings the advisor may ask to observe a contact visit between parent and child as well as speaking to the child. That's because although a child may say that they don't want to see a parent their actions and expressions during an observed contact visit can reveal that they have a very close relationship with their parent and their 'expressed' wishes are really just reflecting the views of the other parent towards contact. A CAFCASS report is therefore highly influential to the judge, whatever the child's age.
How is the child's age and understanding measured?
You would think that a child's age would be easy to measure and you'd be right but there again no two ten year olds are the same. Cheshire children law solicitors know that you can get some very bright and articulate children at ten or late developers who struggle to express themselves in anything other than grunts or a shake of the head, whilst avoiding all adult eye contact.
If a CAFCASS report is ordered by a judge, the family court advisor should look at and assess both the child's age and their level understanding of the application before the court. Is the child, for example, saying that they don't want to see a parent because they know that contact causes friction and trouble at home or is it a genuinely held view? Alternatively is a child keen to move to the USA with one parent because they want to go to Disneyland but they don't have any real appreciation of what living and going to school in the States and not seeing their other parent each week will really be like?
That is why children's voices need to be heard but also measured – after all do parents listen when a child expresses the view that they don't want to return to school after the summer holiday break? There may be sympathy to the child's stated views but inevitably parents will do what's in their child's best interests.
Latest From Our Children Law Blog: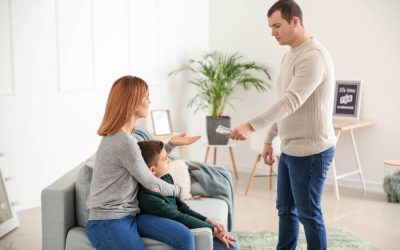 Handing over money to a former husband, wife, or ex-partner can be galling. That's especially the case when you are paying child maintenance and you don't think that your former spouse or ex-partner is spending the child maintenance on your child. In this article...