The Bar Standards Board (BSB) has published a case study of Evolve Family Law on its website. See link  https://goo.gl/sMHZp8.
The BSB started regulating law firms in January 2015 in competition with the Solicitors Regulation Authority. The directors at Evolve, Robin Charrot and Louise Halford are delighted that the BSB has chosen Evolve as its case study to promote the advantages of regulation by the BSB.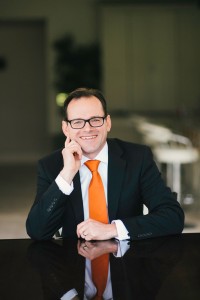 On 7 July 2016 in London, Robin Charrot sat on the panel for the Law Society's seminar on starting a legal business and explained Evolve's journey so far to over 50 delegates. He also discussed the advantages of regulation by the BSB. Advantages include:-
Client money is more secure, because it is held by the Bar Council's escrow company
Fast turnaround time for applications to be processed
Low authorisation and renewal fees, as well as low insurance premiums, which all help to keep our overheads down, and therefore our charges to clients down
BSB's helpful and friendly staff
An easy and quick renewal process
Pain free notification of changes in the practice
Please visit our website www.evolvefamilylaw.co.uk for more information about our practice.