If parents are honest about their fears surrounding coming out of a bad relationship one of their biggest worries is whether their ex can take their child. Sometimes it is just a fear as your ex has no interest in seeing the child or providing child support. In other family scenarios your ex-husband, wife or partner may want to take the child as they know that is the one thing that will really devastate you or they may genuinely want to look after the child as much as you do but the two of you can't agree on the child care arrangements. In this blog our specialist children solicitor looks at whether your ex can take your child and your options.
Will the police help if my ex takes my child?
If your child is taken your first thought may be to call the police and, in any situation, where you fear that your child is at risk of harm then that is the best thing to do. Risk of harm is always a balancing act so whilst you may think that your child is being harmed by staying with their other parent the police may not think so unless there is some evidence that the child is at risk.
The police won't remove a child from a parent's care to police a family court order over child care arrangements if there is no apparent risk of immediate harm as generally the police will say that other than in an emergency situation family and children law matters should be sorted out by the family court. That should not stop you from calling them though in situations where you do have genuine welfare concerns, such as a parent with anger management issues where there were domestic violence issues in the relationship or a parent who appears under the influence of drink or drugs and incapable of safely caring for the child.
There are some family scenarios where it is best to get a family court order so that you can show the order to the police. For example, if you fear that your ex-partner will take your child overseas without your agreement you can make an application to the family court for a prohibited steps order to prevent the child being taken abroad. If you are concerned that you or your child is at risk of domestic violence then you can apply to the court for an injunction order. If you are worried about the safety of contact you can ask the court to make a child arrangements order. A child arrangements order can stop direct contact or say that contact should only take place if supervised or can set limits and conditions to the contact. 
Take legal advice if you are worried that your ex may take your child
As every family situation is different it is best to take legal advice on your circumstances and best options for your family. For example, you may be worried about your ex-husband or ex-wife planning to move within the UK for work reasons and taking your child with them, thus preventing regular contact visits. Alternatively, you may fear that your ex-partner wants to return overseas to their country of origin or where relatives are already based, taking the children with them so at best you can only get to see the children once a year.
Children law solicitors say that if you are worried about your ex taking your child it is best to take specialist legal advice as quickly as possible because:
A children solicitor will be able to tell you where you stand legally and often knowing what your rights are can help manage your worries
It may be necessary to apply for an urgent court order, such as an injunction order or action to prevent child abduction to an overseas country with the making of a prohibited steps order
A solicitor's letter to your ex-partner or an application for a child arrangements order may be needed to formalise the child care arrangements and ensure that your ex-partner is aware of the consequences of breaching your agreement or the child arrangements order.
What happens if a parent breaches a court order and takes a child?
If a parent breaches a family court order, such as a child arrangements order, prohibited steps order or specific issue order, enforcement action can be taken. It can be tempting to apply straight to court to enforce an order but it is best to take children law legal advice before doing so. For example, if a parent has returned a child home late on one occasion starting enforcement action for a breach of a child arrangements order may not be appropriate. However, if the late return on a Sunday night is affecting schooling and is a regular occurrence despite requests and letters, it may be appropriate to take action.
Children solicitors say that if an order is breached you may need to take speedy action. For example, if a parent keeps a child after a contact visit was due to end you don't want to leave things so that the other parent can then argue that the status quo of the child living with you has changed and that the child is now happy and settled with them. In cases where child abduction overseas is feared then it is vital that speedy action is taken to avoid the child being taken abroad. That is because if the child is taken to a country that isn't a signatory to the Hague Convention it may be hard to get an order for the child's immediate return to the UK.
Whatever the nature of the breach of court order, the court can enforce the order and impose penalties on the parent who breached the court order. The penalties will depend on the court's view about the circumstances of the breach of court order as well as the severity and frequency of the breach. The court can:
Impose a community service order and order a parent in breach of a child arrangement order to carry out up to 200 hours of community service
Fine the parent in breach of the court order
In rare cases a prison sentence can be imposed on the parent in breach of the court order
Order a parent to pay the other parent compensation if the breach of the court order led to loss, such as unpaid time off work.
As every breach of a court order has a different impact on a family it is best to take legal advice before applying to enforce an order as it may, for example, be preferable, to apply back to court to vary the existing child arrangements order or other type of children order.
Manchester and Cheshire Children Law Solicitors
Evolve Family Law specialise in separation and children law matters. If you are worried about your ex taking your child or need representation in child arrangements order proceedings call Evolve Family Law on 0345 222 8 222 or complete our online enquiry form. Evolve Family Law offices are located in Whitefield, North Manchester and Holmes Chapel, Cheshire but our children law solicitors are experienced in working remotely and offer meetings by telephone appointment or video call.
Latest From Our Children Law Blog: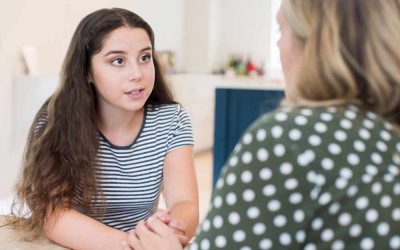 After a separation or divorce many parents want to stop their child from seeing the other parent. Sometimes those feelings are fleeting as a reaction to a parent turning up late for contact or because of an argument. In other families, one parent may believe that it...