We all know that we can't put a price on our children and their happiness but before you instruct a children and family law solicitor to go to court for a child arrangements order it is understandable that you want to know the answer to the question ''How much does it cost to go to court for child custody UK?'' In this blog we look at UK child custody cases and legal fees.
UK Child Custody Solicitors
For advice about children law,  parental responsibility, child custody or making a child arrangements order application call Evolve Family Law solicitors, based in Holmes Chapel Cheshire and Whitefield North Manchester, on 0345 222 8 222 or complete our online enquiry form . You can make an appointment to come into the office or we can set up a video conference, skype or telephone appointment.
How much does it cost to go to court for child custody?
At Evolve Family Law when a parent asks us how much it will cost to go to court for a child custody order we take a step back and ask the right questions to make sure that court proceedings are necessary as we don't believe that there is any point in spending money on child custody legal fees if you don't need to do so.
For example, sometimes alternative options are both cheaper and quicker than a child custody application, such as a strongly worded solicitor's letter, legal support and family mediation or counselling. In other family scenarios, a court application for a child arrangements order may not be justified if your child is nearly sixteen or if the child custody arrangements are currently agreed but you want a child custody or contact order ''just in case''.
You may question why at Evolve Family Law we won't push or encourage you to start child custody proceedings if we don't think that is the best option for you and your child. We won't advise you to start child custody proceedings if we think there is a better or more effective solution even though we lose out in legal fees. That's because we are committed to listening to you and to why you want to apply for child custody orders whilst at the same time being transparent about legal fees and whether we think the costs are necessary or justified.
Evolve Family Law were one of the first firms of solicitors to publish their fees online as we believe that it is important to be transparent and upfront about legal fees so you know what to expect and to help you budget for costs. The Evolve Family Law price guide can be accessed here.
Fixed fees and child custody applications
As Cheshire and North Manchester children solicitors we are often asked why fixed fees are offered for divorce proceedings or for the drafting of a financial court order as part of a divorce financial settlement but not for an application for a child arrangements order or for a child custody application.
Whilst we publish hourly rates for our specialist children lawyers and support staff, we encourage you to call us to discuss potential costs of going to court for child custody. That's because , unlike with divorce proceedings or drafting a financial court order, there are so many variables that we need to speak to you about your planned application and family circumstances before we can give you realistic cost information.
In some situations the cost of a solicitor letter, legal support during family mediation or even going to court for a child arrangements order may be less than you might think but in other scenarios the costs may be a lot higher and the ethos at Evolve Family Law is to explain about the potential court complexities and child custody court costs from the outset.
Our children lawyers are asked what makes a child custody case complex. Here are some examples of complicated child arrangements order applications:
Serious allegations of physical, emotional or sexual abuse that will require significant investigation, the potential instruction of child experts, and a series of court hearings including what is referred to as a ''finding of fact hearing'' for the family law judge to determine and make findings on the allegations of abuse. There may then be a second substantive hearing , referred to as a ''welfare hearing'' , for the family law judge to determine what child arrangements order should be made
Family situations involving parental alienation where one parent is wholly opposed to the children having contact with the other parent or where there has been a long history of previous proceedings and failure to comply with court orders
Allegations of domestic violence against a parent and the parent who is alleging that domestic abuse has taken place maintains that it isn't safe for the children to see or live with their other parent. In some court proceedings involving serious allegations of domestic violence a judge may order a finding of fact hearing
Contested jurisdiction where one parent maintains that the children are not habitually resident in the UK and the proceedings should take place overseas or where there are allegations of parental child abduction of the children to the UK
Children cases where there are special circumstances such as a local authority or extended family members (such as grandparents) intervening in the court proceedings.
The list above isn't exhaustive but just sets out some examples of how some child custody cases can be a lot more complicated and involve court appointed experts and a series of directions and substantive court hearings. In other family scenarios, you may be able to reach an agreement over child custody and contact arrangement at the first or second hearing of your court application, without the need to prepare statements, instruct experts or attend a contested court hearing.
Latest From Our Children Law Blog: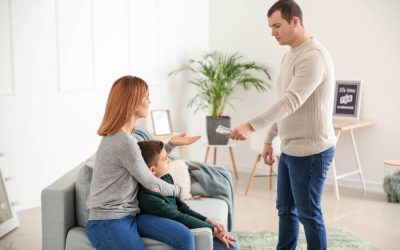 Handing over money to a former husband, wife, or ex-partner can be galling. That's especially the case when you are paying child maintenance and you don't think that your former spouse or ex-partner is spending the child maintenance on your child. In this article...