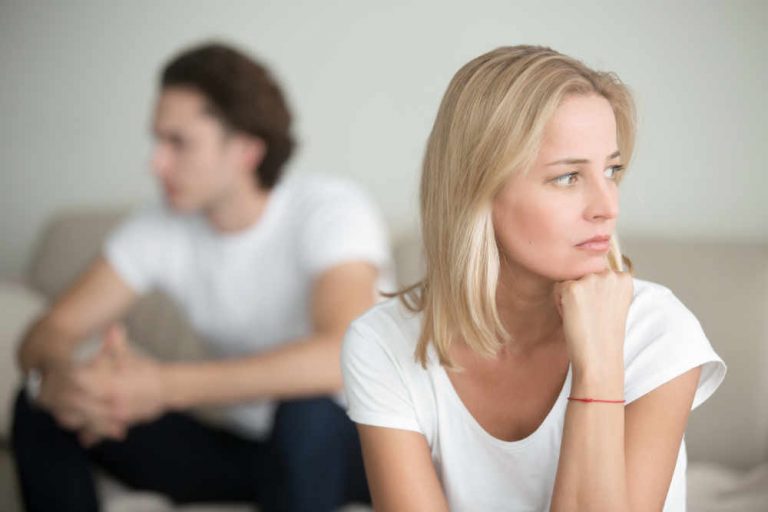 In the past you could only get a judge to make a family law injunction order if there had been domestic violence involving a trip to the hospital or doctor. Those days are long gone with family judges realising that any form of domestic violence, from serious sexual assault to slap or push, is unacceptable. The law now allows you to apply for a family law injunction order if you are subjected to coercive control and behaviour. In this blog we look at what is meant by coercive control and behaviour.Cheshire divorce and family law solicitors If you need help with your separating or divorcing your controlling partner then Cheshire and Manchester based Evolve Family Law solicitors can help you. Call us on 0345 222 8 222, or complete our online enquiry form or email louise@evolvefamilylaw.co.ukEvolve Family Law solicitors are approachable and friendly, providing expert divorce, children and financial settlement advice, with experience in handling separations or divorces where a partner has been abusive or is narcissistic and controlling.  Call us on 0345 222 8 222 and let us help you.Jump to: What is coercive behaviour? Examples of coercive behaviour Recognising coercive behaviour What can I do about coercive behaviour in my relationship? What is a non-molestation order? What is an occupation order? Breaching an injunction order Talking to your divorce and family law solicitor about coercive behaviour What is coercive behaviour? The question 'what is coercive behaviour?' is a good one as what one person would describe as coercive and controlling behaviour may be the normal experience of a husband, wife or partner who is so used to such controlling behaviour that they have become immune to it and adapted their life and thought processes around their partner's behaviour so as not to upset them or to fit in. It is often only when you see your husband, wife, or partner starting to exercise the same coercive behaviour on your child and you see the impact of that behaviour on your child's demeanour and personality that you realise that you have got to do something. In other families it takes a close friend or family member to point out that what your partner sees as loving behaviour is actually stifling you and is coercive behaviour. From a Cheshire divorce and family law solicitor's perspective coercive behaviour is any act designed to force or coerce you into doing something against your will or that is intended to harm or intimidate you. Acts can include physical threats as well other forms of humiliation or words said by your partner that make you feel as if you are no longer in control of your life or actions. The government says that coercive and controlling behaviour is an act designed to make you feel subordinate or dependent on your partner and gives examples of: Isolation from friends and family Stopping you from being independent Regulating your behaviour. Examples of coercive behaviour It is all very well to be told what the government thinks is coercive behaviour but how does that translate into real life? Below are some examples of real life coercive behaviour: Controlling what you eat and weigh (it may be said that this is for 'your own good' to make you attractive but it is still coercive and controlling behaviour) Stopping you from having a shower or bath at times other than stipulated Preventing you from leaving the family home on your own or stopping you from seeing your friends and family Restricting your access to money so you only get an allowance to buy food and have to account for any money spent by you Telling you that you can't pick up the baby or play with the children other than at times allowed Telling you that you can't go online or monitoring your computer and telephone usage Dictating what clothes you should wear (either too modest or too flamboyant for your taste) or saying what make-up you can wear (if any). Coercion and control doesn't just happen to women in heterosexual relationships. Women can also coerce and control their male partners or husbands. Coercion and control also occurs in same sex relationships. If something amounts to coercive and controlling behaviour then it doesn't matter if you are married, in a civil partnership or cohabiting and living together. It is the act or behaviour that is important rather than the legal status of your family relationship.Recognising coercive behaviour Coercive and controlling behaviour can be insidious and hard for you or your friends and family to spot. That is because the coercion can be subtle (for example, 'you look fat or tarty in that outfit') or the degree of control can grow slowly over time so you don't recognise it for what it is (for example, getting you to agree that it is too much hassle to see your mother every week to eventually telling you who you can and can't see). When you are in a relationship, or you are a close friend or family member, it can be hard to spot or recognise coercive behaviour, often because it is dressed up as 'only wanting to do what is best' or because it is said you are so stupid or mentally unwell that your partner or husband or wife knows what is best for you. Don't forget that coercion and controlling behaviour doesn't have to be face to face. Some of the most intimidating coercive behaviour can be carried out by bombarding someone with text messages and phone calls or remotely spying on activities.What can I do about coercive behaviour in my relationship? If you are being subjected to coercion and control in your relationship then you can: Try and get your partner to see his/her behaviour for what it is. This may involve counselling to get to the root cause of the coercive behaviour. In some family situations the nature of the coercive control is such that it is not safe or healthy for you to stay in the relationship and so counselling and trying to stay together may not be a realistic option as you need to leave the family home and separate permanently Separate and start divorce proceedings. If your husband or wife has exercised coercive or controlling behaviour you should be able to start divorce proceedings based on their unreasonable behaviour. Even if you don't want to start divorce proceedings based on your spouse's unreasonable behaviour it is still important to tell your divorce solicitor about the behaviour. They can talk to you about your divorce proceedings options, such as starting divorce proceedings on your partner's new relationship (adultery) Separate and start injunction proceedings. An injunction order is made by the family court. The court can either make a non-molestation or an occupation order to protect you and your children Make a complaint to the police. The Serious Crime Act 2015 created a new criminal offence of controlling or coercive behaviour in intimate or familial relationship'. If your partner is found guilty then in a serious case of coercive behaviour they could be sent to prison for up to five years. What is a non-molestation order?  A non-molestation injunction order is a family court order that stops the person who is behaving in a coercive or controlling manner towards you or your child from continuing to do so.What is an occupation order?  An occupation injunction order is a family court order that stops the person who is behaving in a coercive or controlling manner towards you or your child from continuing to live at the family home or from re-entering the family home or restricts your partner or spouse from certain rooms in the family home.Breaching an injunction order If your partner or spouse breaches a family court injunction order then it is a contempt of court and a criminal offence.Talking to your divorce and family law solicitor about coercive behaviour If you take the step of deciding to speak to a Cheshire divorce solicitor about your marriage or relationship it is important to tell them about the coercive control. Many people are too embarrassed to talk about their partner or spouse's behaviour or they decide that their partner's behaviour isn't relevant because they don't want to start divorce proceedings based on unreasonable behaviour or start injunction proceedings. Even if you don't want your divorce solicitor to act on the coercive behaviour information you give them, it is still important to tell them about it so that they understand why you may have concerns about your children having contact and why you want a child arrangements order or why you may want a financial settlement that includes a clean break financial court order so there are no ongoing financial ties between you and your husband or wife. Cheshire divorce solicitors won't judge you or criticise you for not leaving your partner any earlier. However, what they will do is support you during your relationship breakdown, finding the best long term family solutions for you and your family and to do that they need to know about the coercive and controlling behaviour to help you and your family.    Cheshire family law solicitors   If you need help with your separation or divorce from an abusive partner then Cheshire and Manchester based Evolve Family Law solicitors can help you. Call us on 0345 222 8 222, complete our online enquiry form or email louise@evolvefamilylaw.co.uk.Evolve Family Law solicitors are approachable and friendly. We don't stand on ceremony but we do provide the expert divorce, children and financial settlement advice that you need when you are separating from a controlling and coercive partner and need someone on your side.  Call us on 0345 222 8 222 and let us help you.Latest From Our Divorce & Domestic Violence Blogs:
Louise Halford
Feb 12, 2020
·
9 minute read
It comes as a surprise to some people but Manchester divorce solicitors are regularly asked the question 'how do I prepare to separate?' It is a good question because the earlier you speak to a divorce solicitor about a planned separation the more they can help you reach an informed decision about whether or not to separate and assist you in making your separation as painless as possible. Manchester Divorce Solicitors If you need help with your separation or divorce then Manchester divorce solicitors at Evolve Family Law in Whitefield can help you. Call us on 0345 222 8 222, complete our online enquiry form or email robin@evolvefamilylaw.co.uk Whitefield based Evolve Family Law solicitors are approachable and friendly, providing pragmatic expert divorce, children and financial settlement solutions. Call us on 0345 222 8 222 and let us help you. Jump to: Where to start with planning a separation Talking to the children about your planned separation Practical steps when separating Understand your separation options Where to Start with Planning a Separation The obvious place to start if you are thinking about a separation is to talk to your partner but although that seems the sensible thing to do it isn't always the best approach because: You may want to take legal advice before speaking to your partner as the advice on the potential child custody and financial settlement options may affect either your decision to separate or the timing of your separation; Talking to a counsellor about your relationship difficulties may help you decide what you want to do and whether you want to suggest couple counselling or a trial separation to your partner. Alternatively counselling may confirm your decision that you want to separate or start divorce proceedings; If your partner is abusive, has a history of hiding assets, or you are worried that if you tell your partner that you plan to leave that they may take the children or destroy sentimental precious possessions then in any of those situations talking to your partner about the separation may not be the best approach. If you do decide to speak to your partner about a separation, then it may not come as a complete surprise to them. However, sometimes a partner has no idea about what their husband or wife is planning so they need time to accept your decision before being able to have a constructive discussion with you about the practicalities of your separation. Talking to the Children About Your Planned Separation Knowing when and how best to talk to the children about a planned separation is always a tough decision. Some parents think it is best not to tell the children about a planned separation until they really need to know, for example, if the house goes on the market or until divorce proceedings are started. However, waiting to talk to the children can be more unsettling to the children as they make pick up on the atmosphere in the family home or hear things from grandparents or friends but be too embarrassed or worried to talk to you about the separation. In an ideal world, both parents should sit down together to talk to children about a separation. Don't worry that you don't know all the answers to questions about precise custody and contact arrangements or your future plans. Practical Steps When Separating Separating from a partner is very emotional but it can help to focus on practicalities such as: The temporary living arrangements – a Manchester divorce solicitor will advise you that you should not leave the family home without first taking legal advice about whether that is the best option in your personal and financial circumstances. You could, for example, ask your partner to leave or potentially may have the grounds to start injunction proceedings if they won't leave voluntarily. If your separation is amicable then it may be possible for you to continue to live together at the family home until you reach a long term financial settlement but whether you are both staying at the family home or one of you is moving into rented accommodation or staying with family, you will need to reach an agreement on temporary financial matters and payment of bills and child support. You should not finalise any decisions about short term or long term financial arrangements until you have taken legal advice; The parenting arrangements – the parenting arrangements for your children will very much depend on whether you are continuing to live together at the family home until you reach decisions about what should happen to the house. Sorting out the long term arrangements for the children may not be practical until you know one another's housing plans and whether, for example, it will be feasible for mid-week contact to take place; The financial paperwork - A Manchester divorce solicitor will tell you that you can't reach an informed financial settlement with your partner until you both know your up-to-date financial situation. That may involve finding out things like the value of the family home, the amount of the outgoings on the family home, the amount you have in savings or the value of the family business or pension. If you have a financial advisor or accountant they may have some of this information, such as an investment portfolio document or draft family business accounts. Understand Your Separation Options Prior to taking the decision to separate it helps to know what your separation options are and the ways in which you can reach an agreement over custody and parenting arrangements and your financial settlement. When it comes to separation your options are broadly: A trial separation ; A permanent separation. If neither one of you wants to start divorce proceedings you may want to record any agreement reached about the family home , other property and financial support in a separation agreement; Starting divorce proceedings. Within divorce proceedings a court can be asked to make a financial court order to record the terms of any agreed financial settlement or, if you can't reach agreement, the court can decide how your assets and property should be divided and make a financial court order. It is often assumed that if you go ahead with a separation that you and your partner will end up in court proceedings over custody of the children, who gets the family home or whether you will get a share of your spouse's pension. However, experienced Manchester divorce solicitors say that you don't have to end up in court. It is often possible to reach an agreement over the basis for the divorce proceedings, the custody and contact arrangements for the children and the financial settlement through taking legal advice and getting your solicitor to negotiate a parenting plan and financial settlement or advising you about your legal options during family mediation. Taking advice on your separation can give you some of the information you need to make an informed and supported decision on whether or not to separate and how to best plan for your future. Manchester divorce solicitors If you have questions about your separation or divorce then the friendly and approachable Manchester divorce solicitors at Evolve Family Law in Whitefield can help you. Call us on 0345 222 8 222 or complete our online enquiry form or email robin@evolvefamilylaw.co.uk Whitefield based Evolve Family Law solicitors offer pragmatic expert divorce, children and financial settlement solutions. Call us on 0345 222 8 222 and let us help you. Latest From Our Separation & Divorce Blogs:
Robin Charrot
Dec 16, 2019
·
7 minute read
When you are separating, a lot of words get thrown around including custody, contact, access, child arrangements, shared parenting and of course, co-parenting. I am sure that many parents' heads must spin with all the legal jargon. In recent years, one of the "buzz" words has been 'co-parenting'. What does co-parenting after separation or divorce mean though? The Custody Terminology Perhaps the best place to start is with an explanation of all the children law terminology used to describe who the primary carer of a child is. As a children solicitor who has been representing parents in children law applications for over 20 years, I am old enough to remember the times that judges routinely made custody and access orders. I still refer to custody and access. That is because parents refer to custody and access. It is not surprising that they do, as the papers, television programmes and films all talk about custody and access. I suspect that is because the media and producers think readers and viewers are not up to date with new terminology. The law changed the name of custody orders to "residence order" and access to "contact order". Those labels didn't stick around for that many years. The current terminology for a children custody, access, residence or contact order is a 'child arrangements order'. What is a children arrangements order? A child arrangements order combines a custody and access order by specifying what time a child will spend with each parent. The terminology is meant to make both parents feel of equal value as in most family situations both parents share parental responsibility for their child. This means they have equal rights and responsibilities for their child. That is the case even if they do not spend the same amount of parenting time with the child. The rationale behind the change in terminology was to get away from the idea that there was one parent who should be labelled as "the parent with care" or the "primary carer" and an "absent pareant". What does co-parenting after separation or divorce mean? Depending on to whom you speak to, you will get a different answer about what co-parenting means after a separation or divorce. To me, co-parenting is about co-operative parenting. It is about parents sharing the care of their child after a separation or divorce. What co-parenting does not mean is a slavish equal split of time spent with each parent or an equal split of day-to-day responsibility for a child. What co-parenting does mean in practise is: Providing consistent parenting in both households, so that is some consistency of routine, of style, of style and types of discipline and of chore expectations. Communication between parents so that they know of issues in the child's life, such as a bad day at school or a falling out with a best friend. Discussion between parents so, for example, a child doesn't end up with 2 similar presents on their birthday but perhaps one joint one. Playing to parents' strengths and weaknesses. If a parent does not like football, but the child does, arranging contact around football so that the other parent shoulders the responsibility of taking the child to matches and shouting at the side-lines. Respecting the other parent and their role in the child's life, even if they do not spend an equal amount of time with the child. So, for example agreeing that a child can spend fathers' or mothers' day with the correct parent, whatever the parenting regime; or making sure a child has bought a birthday card or present for a father or mother. Co-parenting is all about sharing parental responsibility This can include child maintenance, but, just as importantly, it  can involve one parent supporting the other parent if they have made an unwelcome decision, such as limiting i-pad time to an hour a day or confiscated a mobile phone. The other important thing to remember is co-parenting can involve others, such as grandparents, stepparent or extended family. It can be very hard to think of others having a role in your child's life, but it is easier for the child if they can talk to you openly about life at home with their other family. As a children solicitor, I am often asked about changing parenting arrangements. We often forget that a child grows up and that the contact that works at age 8 may not suit the child's needs at age 13. Co-parenting therefore has to evolve with the changing needs of both the child and the family composition and location. After all, half siblings may arrive later to join a child in a household or a parent many have to move out of the area with their job. However a parents chooses to parent their child, I always recommend that when they are thinking about separating or divorcing, that they try to look at the parenting arrangements from the  perspective of the child's needs. Your needs may coincide with the child, but having a child-focus often makes it easier to agree on the custody, contact and parenting time. There are always some parents for whom co-parenting and agreeing on custody and contact is not an option for a whole variety of reasons. That is why, despite the changing terminology, there is always the last resort option of applying to court for a child arrangements order. For information and advice about children law orders, custody and contact and parenting arrangements please call me on +44 (0) 1477 464020 or email me at louise@evolvefamilylaw.co.uk
Louise Halford
Apr 05, 2019
·
5 minute read
The Prime Minister, Theresa May, has announced that legislation will be introduced to enable heterosexual couples to enter into civil partnerships. This means that will have the same right to enter into a civil partnership as same sex couples. Theresa May's comments follow a campaign and court case to end discrimination following the implementation of the 2004 Civil Partnership Act. The 2004 Act limited civil partnerships to same sex couples. At the time, the rationale for the restriction to single sex couples was that they couldn't legally get married and so a new style of legal relationship recognition limited to same sex partners was appropriate. The heterosexual civil partnership campaign Campaigners argued that restricting civil partnerships to single sex couples was discriminatory towards heterosexual couples, especially after the law was changed to allow same sex marriage. After this year's court ruling that concluded that the current civil partnership law does discriminate, change was inevitable. The only question was whether civil partnerships would be scrapped for all couples or extended to heterosexual couples. Traditionalists may be appalled by Theresa May's announcement as they believe that extending the option of civil partnerships to all couples may further reduce the attraction of getting married. Campaigners for cohabitation rights for unmarried couples (either same sex or opposite sex) may be equally unhappy by the news as some will argue that there will be less need to introduce changes to family law to protect unmarried couples if they have the option of entering into a civil partnership to give them legal rights. Civil partnership rights for homosexual and heterosexual couples If a couple decide to enter into a civil partnership then it is akin to getting married but without the label of ''marriage''. For some, marriage isn't an option; either on religious or moral grounds or simply because they can't contemplate getting married after observing parental divorce. If you enter into a civil partnership you and your partner have far greater legal rights than if you had stayed as a cohabiting couple. For some people, entering into a civil partnership may mean that they would have to share the equity in a family home owned in their sole name or their pension if they split up from their civil partner. However, if they hadn't entered into a civil partnership few or no financial claims could have been made against them. For others, civil partnership could allow them to make a financial claim against their civil partner's house, pension and business assets as well as a claim for maintenance. It is important that all couples realise that civil partnership isn't just a new style of relationship label for cohabitating couples but a relationship status that gives extensive legal rights. Civil partnership agreements If you enter into a civil partnership and it doesn't work out, one of you can start court proceedings to dissolve the civil partnership. Those court proceedings are similar to divorce proceedings. Either of you can bring a financial claim for a share of property, pensions, business assets or maintenance as the court has the power to make financial orders. If you are thinking of entering into a civil partnership but the prospect of financial disagreement upon separation doesn't appeal to you, then you have the option of entering into a civil partnership agreement. This type of agreement is just like a prenuptial agreement made in contemplation of marriage. The agreement is designed to govern how finances will be sorted out in the event of a separation.   Cohabitation rights For those who don't want the relationship label of marriage or civil partnership but equally want to make sure that their partner is  provided for financially if they split up or pass away, there are legal options available. These include making a cohabitation agreement or Will. Without these documents, an unmarried partner can have very limited rights, depending on individual family and property circumstances. Relationship agreements Whatever the status of your relationship and its legal label, it is sensible to get legal advice on where you stand financially and, in most cases, to sort out a relationship agreement. That will either be a cohabitation agreement, a civil partnership agreement or a prenuptial agreement.    Contact Our Expert Team Today
Robin Charrot
Oct 08, 2018
·
4 minute read
A week in family law: civil partnership scrap, surrogacy battle and Court confirms jail time for breaching a family Court order It has been a busy week in family law with cases and proposed reforms of family law hitting the headlines: Civil partnerships could be scrapped in new family law proposals As a heterosexual couple head to the Supreme Court to argue that they should be legally able to enter into a civil partnership it's been revealed that there'll be a consultation process on the future of civil partnerships which has an impact on family law. https://www.dailymail.co.uk/news/article-5724383/Civil-partnerships-scrapped-extended-heterosexuals.html My first thought, when reading the article, was how things have changed in a relatively short period of time. Normally changes in the law seem to take more than a lifetime to get through parliament. Civil partnerships for gay couples were introduced in 2005 and, at a very fast pace for family law reform, same sex marriages were legalised in 2014. Since 2014 heterosexual couples who don't want to get married have rightly said that they are discriminated against because, unlike gay couples, they don't have the choice of entering into a civil partnership to legally recognise their relationship and with the consequent financial benefits , such as inheritance tax breaks. The government is reviewing civil partnerships as there has been a fall in demand from gay couples, now they have the option of getting married. There will however always be some couples, whether gay or heterosexual, who prefer to recognise their relationship without the label of '' marriage''. As the conservative party is keen to uphold the sanctity of marriage and to stop the marriage rate falling you can foresee that ,in time, civil partnerships may be scrapped for all rather than extended and made available for all couples. Surrogacy battle The papers are reporting on a case of a birth mother who entered into a surrogacy agreement with 2 men. One of the men died during the pregnancy leaving the child's biological father believing that he would bring the child up on his own. The surrogate mother has other ideas and now believes that the baby should be brought up by her as the father can't offer a 2 parent home and she has formed a bond with the baby. Under current surrogacy laws the surrogate mother has legal rights in relation to the child until a parental order is made. Changes to surrogacy law have been proposed to bring the law up-to-date and fit for today's purposes. It is rare for a surrogate mother to refuse to hand over a baby and ultimately it will be for the family Court to decide what is in this baby's best interests. Jail time The Court of Appeal has decided that a Court was right to imprison an 83 year old man, Mr Hart, for not cooperating with his ex-wife and sorting out money. Mr Hart had been placed on bail pending his appeal but he will now face his 14 month jail term. Harsh for an octogenarian? Maybe but the Court of Appeal was keen to show that the Court does have teeth and has the power to enforce its Court orders. For advice on any aspect of family law please call +44 (0) 1477 464020 or email me at louise@evolvefamilylaw.co.uk
Louise Halford
May 15, 2018
·
3 minute read
The perpetrator of domestic abuse within a family is more likely to spend time in jail in future. That is because in May 2018 changes to sentencing guidelines for domestic violence will be brought into force. The government regularly publishes sentencing guidelines to Courts so that there is consistency of punishment and jail terms across the country. There is no specific crime of domestic violence but if domestic abuse occurs within a family setting then the perpetrator can be arrested if they commit a crime and will then be punished under the criminal law. With effect from May, under the new sentencing guidelines, judges sentencing those accused of domestic violence will treat the offender's crimes more seriously than someone who had committed exactly the same offence outside of a family setting. The difference in sentencing is justified by the argument that if someone is hurt or abused by a family member, rather than by a stranger, the effect on the victim of the abuse is more serious. That is because domestic abuse involves a breach of trust and therefore the victim may experience ongoing fear and trauma as they may still be in contact with the perpetrator, for example, if they share children together or are going through financial Court proceedings to sort out the division of property after a divorce. What is more the new sentencing guidelines also recognise the impact of social media and technology to track and harass family victims, thus creating increased feelings of insecurity and low self-esteem on the part of the victim. In this day and age it is not at all unusual to hear that an offender harassed a member of the family by using a mobile app to trace their whereabouts or threatened them with exposure of intimate pictures on WhatsApp or bombarded them with emails and texts. Most people assume that Courts will only convict a family member and impose a jail term if the perpetrator has been violent. That is no longer the attitude of the sentencing Courts as the new guidelines state that severe psychological harm to the victim is just as damaging as a severe physical assault. Nowadays both the police and the Courts view domestic abuse as including psychological, sexual, financial, emotional as well as physical harm. There is also a growing understanding that domestic violence is not just about married women being harmed by their husbands; domestic abuse takes place in all types of heterosexual and same sex relationships and the victims can be male or female and the abuse can be intergenerational. Sometimes family members who have experienced domestic abuse don't want to involve the police and the criminal Courts. There are alternatives such as applying to the family Court for an order to prevent further physical violence or emotional harm or an order to exclude a partner from the family home. Whether the criminal or the family Court is involved in allegations of domestic violence all the various different forms of abuse will be taken seriously by the Court. Often the first step is to tell a trusted friend or family member, doctor or solicitor about what has happened. That's because often victims of domestic abuse are told by the perpetrator that they are the one who is mentally unwell and who ''needs to be put away'' and so the victim doesn't see what is happening to them as abuse. The new sentencing guidelines are there to reinforce that all types of domestic violence won't be tolerated. For advice on any aspect of family law please call me on +44 (0) 1477 464020 or email me at louise@evolvefamilylaw.co.uk      
Louise Halford
Feb 26, 2018
·
4 minute read
Heterosexual couples may be nearer towards being allowed to enter into Civil Partnerships with one another if a private member's bill, led by Tim Loughton, gets government support when it goes to second reading in February 2018. At the moment Civil Partnerships are the preserve of same sex couples. When Civil Partnerships were first introduced in 2004 the argument was that it was right to exclude heterosexual couples from Civil Partnership as they had the option of marriage, whereas same sex couples didn't. That argument was criticised by many as, for a variety of reasons, some heterosexual couples don't want to marry but do want the commitment and relationship recognition that Civil Partnership brings. Now marriage has became an option for same sex couples it seems even more of an anomaly that Civil Partnerships remains the preserve of those in same sex relationships as heterosexual couples have less choice about the way in which to recognise their relationship status than same sex couples. In a twist, that many could not have foreseen 20 or 30 years ago, members of the conservative government are signalling support for the private member's bill to achieve ''equality''. At the same time that the bill is making its way through parliament a heterosexual couple, Charles Kieden and Rebecca Seinfeld, are pursuing Court proceedings to challenge the current law preventing them from entering into a Civil Partnership. Critics of the private member's bill and the Court proceedings assert that giving heterosexual couples the right to enter onto Civil Partnerships will destroy marriage by reducing its popularity. However 20 percent of couples in the UK are cohabiting and although some may go on to marry, others may want to remain as cohabitees. For a small percentage of couples, Civil Partnership status would mean that their relationship with one another could be officially recognised and they would get many of the financial and tax benefits that married couples enjoy. Why wouldn't a couple get married, after all they get married in a civil ceremony without any religious observance? As a specialist family finance solicitor I have met many couples where one partner has vowed that he or she will not marry, often not because of an earlier divorce on their own part but because they lived through a parent's acrimonious divorce and so won't contemplate marriage even if it would mean tax breaks such as no inheritance tax being payable if, as a married person, they leave their estate to their spouse. For those with commitment fears if you enter into a Civil Partnership and it breaks down then the Partnership has to be formally dissolved ( in much the same way as divorce proceedings ) before you can remarry or enter into a second Civil Partnership. With the commitment of a Civil Partnership comes potential financial claims on relationship breakdown with the Court having similar powers to the divorce Court to make financial settlements .That is why it is common for couples entering into a Civil Partnership to sign an agreement setting out how their property and money will be split up in the event of a future separation. This agreement is just like a prenup agreement and is taken into account by the Court in any divorce or dissolution proceedings. Certainly a change in the law would achieve equality and more choice for cohabiting couples, whilst the growth of pre-Civil partnership and prenup agreements provide a degree of financial security for the couple, whatever their relationship status. For information or advice about your legal rights as a cohabitee or for information on prenup or Civil Partnership agreements please call me on +44 (0) 1477 464020 or contact me by email at robin@evolvefamilylaw.co.uk  
Robin Charrot
Dec 11, 2017
·
4 minute read
Getting in contact with Evolve Family Law could not be easier.
We put a lot of legal information on our website and if you have a single question about your situation, you should find an answer in our blog here.
If you need a greater level of help, please use this form and one of our team will call you to make an appointment. Please note that we cannot offer Legal aid.
Unfortunately due to the level of single question enquiries we receive, we cannot guarantee to provide written answers to individual questions posted via this enquiry form.
1
Call us on 0345 222 8 222
2
Email us at info@evolvefamilylaw.co.uk