Our solicitors are listeners first and foremost.
They won't rush you or pressure you in any way.
We know that changes in personal relationships
can often be incredibly emotional, with feelings
running high on either side of the dispute.
That is particularly the case when
children are involved.
Evolve's smaller size means that we develop real, caring relationships with our clients. We are invested in you as an individual and want to help you secure the best possible outcome for your unique family circumstances. That means providing you with the necessary guidance and advice to make the informed choices that will impact your life for years to come.
Family law is a broad and extensive area of legal practice, and whether you are looking to draw up a will, set up a trust fund, file for divorce or agree post-divorce financial arrangements, it is important that you have an experienced and qualified legal team on your side.
The breakdown of a marriage can be very emotionally trying, even though the relationship itself is beyond repair. However, it is important that you make as clean and clear a break as possible, so that you can both get on with your new lives, have the appropriate financial agreements in place, and so that your children have as much stability as possible. Whether you are filing for divorce, agreeing to a partition that has been filed, or you wish to contest the grounds for a divorce, our divorce lawyers will work hard to ensure you achieve the best outcome from your divorce.
Money matters are one of the factors that most separating couples worry about, and along with maintenance, are the biggest concern. Family arrangements can be made as to who will receive what, and these do not require court intervention, but they should still involve solicitors or lawyers.
Our qualified, professional financial arrangement lawyers will check over the paperwork and ensure that everything is in order, meaning that you can be confident of receiving or giving what is right.
The children should always come first in a marriage breakup or a dissolution. Divorcing parents that are warring over who will look after their son or daughter only brings more heartache and instability. By utilising our experienced family law service, you can ensure that everything is agreed fairly, set out clearly, and you can also take action to ensure that you are both meeting your agreements, if this becomes necessary at a later date. Child maintenance, school costs, and other financial payments made by one parent to the other should also be considered and agreed.
Family Law Solicitors
Here at Evolve Family Law our team of experienced, sensitive and considerate family lawyers will also deal with many other area of personal law. If you do not have a will, then your family may find it difficult to settle your estate once you're gone. Parental rights, as well as family rights for siblings and grandparents, can also be legally and formally agreed, and all of these processes benefit from the involvement of an experience family lawyer.
Latest From Our Family Law Blogs: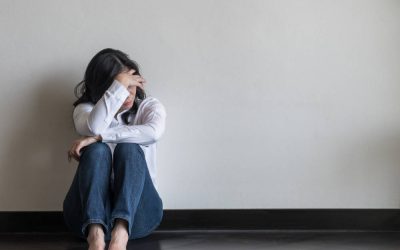 If you are in an abusive relationship then you may think that during the coronavirus outbreak there is no help available and that you're ''on your own''. Although all this talk of self-isolation and social distancing may make you feel like that, the message from...