Evolve Family Law. Expert family lawyers and divorce solicitors – we are a trusted first choice
Evolve Family Law offers a real alternative to the large commercial firms you'll find in Manchester city centre. We strive to be approachable and accessible, we know family law inside out, but we're not divorce divas.
Specialist family law solicitors in Manchester and Cheshire
Set up by Louise Halford and Robin Charrot in 2015, Evolve Family Law does things a little differently. We are passionate about our family lawyers being approachable whilst delivering expert divorce and family law legal advice. Our divorce and family law team will support you through your separation or divorce using their wealth of experience and expertise to guide you to your new beginning.
With one of our offices located in leafy, rural Cheshire, and the other in the North Manchester suburbs, we have truly been able to remove ourselves from that problematic mindset of quantity over quality.
Sometimes other firms can leave individuals feeling like just any other case, another file in the stack. We have the time and space to take a more considered approach. Furthermore, we no longer have to work within the restrictive and stifling confines of big firm procedures.
Our mission and vision as family law solicitors
To be the most trusted and your first choice family law solicitors in Manchester and Cheshire for anyone going through relationship changes. We are a team of committed, positive and supportive people who will use our wealth of experience, expertise and passion to guide you to your new beginning.
My wife and I have been involved in drawing up , with Judith Chester's assistance and guidance, our Lasting Powers of Attorney. This has been complex because we have three adult children and wished to ensure that they all had equal input and fully understood their potential duties.
Judith has been patient and considerate in her advice , explaining the legal details and implications of the various decisions that must be made for these important documents.
Judith had worked previously on drafting our wills and in all cases Judith has been patient and detailed in her explanations.
We would have no hesitation in using Judith's services for other family matters.
BB, Bowdon, October 2023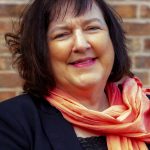 From our first meeting Chris Strogen was professional and approachable, understanding and empathetic.
He explained everything very clearly, taking time to make sure that I was happy with the process.
Our first contact by phone was timely and conducted with kindness when I was in a delicate position.
The paperwork was completed to my satisfaction without the need for any further face to face meetings, and I was kept up to date via email at every turn.
I was surprised, and pleased, at how quickly my emails were answered by Chris, whatever time of day or evening I sent them.
Overall, exceptional service from Chris from beginning to end.
Anonymous Client, August 2023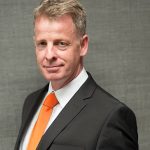 I want to express my heartfelt gratitude for the exceptional service provided by Debra and the team at Evolve Family Law over the past four years. Your unfaltering dedication, professionalism, and commitment have truly been remarkable. Your expertise in all aspects of family law has given me much-needed confidence and reassurance throughout this challenging journey. Your attention to detail and ability to anticipate obstacles ensured the best possible outcome for my family. The professionalism and empathetic approach of your team made me feel supported, allowing me to prioritize the well-being of my children at all times. I greatly appreciate your personal sacrifice, accessibility, and responsiveness. You have always been there to provide clear explanations whenever I had questions. Your strategic thinking and negotiation skills were outstanding, ensuring that my interests and those of my children were protected and your transparency and regular updates empowered me to make informed decisions. Reaching a favourable resolution fills me with immense gratitude for your outstanding contributions. I wholeheartedly recommend the team at Evolve Family Law to others seeking legal assistance. The expertise, professionalism, and unwavering support you have all provided have made an immeasurable impact on my life and that of my family. I cannot thank you enough for making such a positive difference. I am eternally grateful. With sincere appreciation, Robert
Robert, July 2023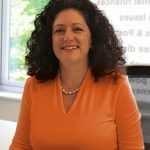 Getting divorced created a lot of anxiety for me but thankfully Robin at Evolve took time to listen to my worries and take me patiently through the process. His approach was straight forward and fair, and delivered a result that worked well for me. I really appreciated feeling heard and being able to ask any question (I had so many!). Ultimately, now the process is complete I am not having to ask 'what if…' and my future feels more secure and that's thanks to Robin and his negotiating skills.
T, Manchester, July 2023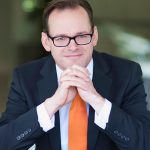 Good Morning Judith
Just a quick note to thank you for your excellent service in providing us with out Lasting Power of Attorney, we have been really impressed by your professionalism and personal attention to our needs, everything has been done with the minimum of fuss and you have been very helpful throughout the process, we would have no problem in recommending your Services and thank you once again to your kind attention to everything
BL and CL, Liverpool, May 2023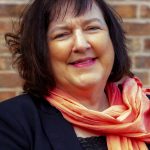 I cannot recommend the professional services provided by the team at Evolve, highly enough. They made what was an incredibly anxious and stressful period of my life, so much easier to deal with. I had done some prior research on the best firm to help deal with the process of separating from a difficult and manipulative ex wife, and the team's patience, knowledge and understanding completely lived up to the bespoke services they offer. Dealing mainly with Amber (and Louise on occasion), I found them to be not only professional and straight talking with the facts (thanks to their overall legal expertise and prowess), but they also provided much needed empathy and understanding throughout the entire process. I found this to be the most valuable part of my experience with them, especially during moments of raw vulnerability. It was so important for me to be truly heard, and most importantly believed – especially as a man coming out of such a difficult and traumatic relationship – and before speaking with Louise and Amber I was finding it extremely hard to even think about sharing my story. I will always be grateful to the team at Evolve for helping me move forward in my life.
Mr B, Cheshire. March 2023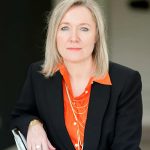 Regarding the work of Chris Strogen of Evolve Family Law
Mr Strogen has for several months worked for us on such procedures as a family inheritance, our wills and attorney powers. We have found him to be reliable and trustworthy. Communication has been maintained effectively and promptly. Appointments have always been kept. His advice on complex matters has been clear and thorough. He has a friendly affable manner and had a caring helpful attitude towards us as clients. We have confidence in his abilities and can recommend him without hesitation.
Lesley and David Rossington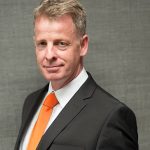 I would like to thank Judith for steering me through a set of difficulties, I would like to give 5 stars, the interest Judith showed me and patience was second to none, and would highly recommend both Evolve and Judith.
Carole Geary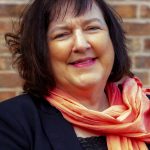 A big thank you to all the team at Evolve Family Law. Yourself [Amber] for being incredible to work with professionally – what stamina 🙂 – but also for your humane side and understanding on all levels of the case, especially the emotionally sensitive issues. Louise for her guidance and deeper understanding of the situation-I am grateful to her for her advice especially when my ex threw the last minute grenade of our son moving to live with him. And of course, Robin for taking over and doing a great job at advising me and assisting at the last stage of the process. If you happen to be in London, it would be a pleasure to meet you all in person for a coffee. Please do let me know.
AT, London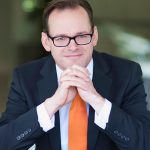 I would like to take this opportunity for thanking you both for handling my case so professionally, clearly and also ensuring the whole process was as smooth as possible. Your explanations, simple but effective guidance and the light hearted moments, have made the situation very easy for me. I would highly recommend any person in a similar situation to where I was, should sign you up quickly and use your services. I have found the experience strangely interesting and enjoyable, I am sure a lot of that has to do with having you guys on my team. Thank you once again and I wish you both much success and enjoyment in the future.
I approached Evolve Family Law after I had been with another Solicitor who had not done much to progress my case, wasted my time with unnecessary meetings and gave me incorrect advice.
I had an initial meeting with Debra Lowy for my divorce, financial settlement and child custody.
Upon meeting with Debra it was clear to see that, had I instructed her from the beginning the outcome would have been a lot quicker and more beneficial from a settlement perspective.
Debra gives excellent advice and is very responsive.
As we all know legal bills are expensive but Evolve offer a fair price for fixed fee agreements. Debra worked with me and informed me of anything I could handle myself so as not to incur extra costs.
On Debra's advice I had access to an excellent Barrister who was well prepped and really understood my case. He made sure I understood every step of the process in court which led to a successful outcome.
I would not hesitate to recommend Debra. You can put your trust in her to guide you and alleviate the stress in very difficult circumstances. Please approach them at the very beginning of the process and save yourself unnecessary time and costs elsewhere.
LB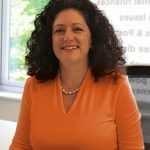 Really blown away by the dedication and responsiveness I experienced with Evolve Family Law. Chris Strogen helped us through a difficult situation with his skill, professionalism, patience and support. Every query and detail was explained no matter how small. I can't recommend this company enough when it comes to value and service. I approached other firms but they wanted to charge at least double the amount quoted (accurately) by Evolve Family Law. I'd use this company again in a heartbeat.
Verified Client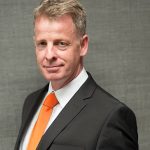 A really great service from Robin and the team who helped my draft a prenuptial agreement in record time, explaining everything thoroughly and allowing me the appropriate cooling off period whilst also forging ahead with my wedding. Robin was friendly, professional and clearly has extensive knowledge on this subject. Very glad he was representing me and not the other side. Hopefully a document that will never have to be used but glad I did so with Robin in my corner.
Verified Client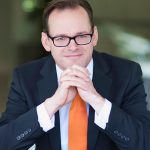 I cannot thank Evolve Law enough for helping me through my divorce and financial settlement.
I worked with Robin, who was professional and wonderful throughout.
He and the rest of the team made a potentially very tricky situation, that much easier.
Great value for money too. I can't recommend the firm highly enough.
Jo from Cheadle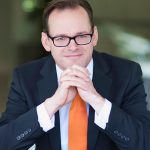 I just wanted to drop an email to thank you for all your support and work involved in my divorce case.
When I first came to meet you to discuss the case, I knew you were the right person for me and very approachable and realistic from the outset.
Things that really made a difference were your response times, your advice, being contactable, listening and most of all being a genuine human being.
Thank you so much.
The Evolve Approach
Our solicitors are listeners first and foremost. They won't rush you or pressure you in any way. We know that changes in personal relationships can often be incredibly emotional, with feelings running high on either side of the dispute. That is particularly the case when children are involved.
Once our solicitors have gathered all the information they need from a client, their focus turns to providing guidance in an approachable and accessible manner. At Evolve, we break down the complex and often confusing minefield of family law. We carefully draw out the information that is relevant for our client, taking the time to explain any difficult or convoluted language. We want you to feel totally confident that you know exactly what's going on with your case at all times. Evolve won't leave you in the dark.
Getting in touch with Evolve Family Law couldn't be easier!
There's a few ways you can contact us
As Cheshire and Manchester family law solicitors, we certainly have the specialist legal knowledge to handle your case. Unencumbered by the overheads and bureaucracy of larger commercial firms, we are able to offer our expert family law advice at reasonable prices. We will always strive to offer value money and offer many of our services with fixed fees.
Evolve's smaller size means that we develop real, caring relationships with our clients. We are invested in you as an individual and want to help you secure the best possible outcome for your unique family circumstances. That means providing you with the necessary guidance and advice to make the informed choices that will impact your life for years to come.
Handling International Cases
At Evolve, our clients come from a wide range of backgrounds, both within the UK and elsewhere in the world. We might be small but we have a big reach! Evolve's solicitors have plenty of experience in dealing with family law cases that have an international aspect to them. For example, we have the required technical knowledge to successfully tackle cases of child abduction and other scenarios which involve multiple jurisdictions, like financial settlements.
Some of our clients are married and others aren't, and we work with both heterosexual and same-sex couples. Whether you're contemplating a prenuptial agreement or cohabitation agreement, considering a divorce or negotiating child custody, arranging your will or estate planning, we're here to help. Think of us as your trusted relationship advisor, more than just a family law solicitor.