Spousal Maintenance Experts with a Personal Approach
We have a team of experienced Spousal Maintenance Solicitors dedicating to helping you secure the best possible outcome after your divorce.
With many years experience in large commercial firms, we wanted to offer an alternative: divorce solicitors who listen and guide, who are not hide bound by big firm procedures, who are approachable and accessible and who are specialists in spousal maintenance and divorce law.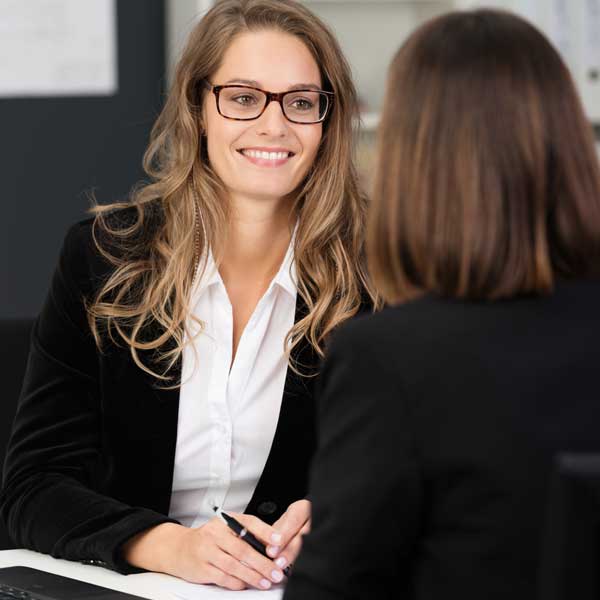 Spousal Maintenance & Support
Normally a separating couple's first financial concern is how to sort out payment of bills on the family home until they are able to reach a long term financial settlement with their ex husband or wife. Often finances are stretched after a husband and wife have taken the decision to go their separate ways as they are trying to fund two households from the same amount of income.
There are many ways to sort out payment of bills and financial provision on a short and long term basis. The key to doing so is to do your homework so you know the extent of the outgoings, the extent of your ex's bills on his or her new or rented property and to compromise. Payments can be made direct to utility companies to pay essential bills or paying a monthly amount into a joint or sole account, or sometimes a combination of the two.
We use a joint account to pay bills on the family home but we are splitting up so does the account have to be closed immediately and spousal maintenance paid instead?
No it doesn't as if you are both comfortable with continuing to operate a joint account until long term decisions are made over whether the family home should be sold or transferred to the husband or wife .You can continue to use the joint account to pay salaries into the account and fund agreed expenditure out of it. This doesn't work for all couples, especially where there are trust issues, but it can be a simple temporary solution for some families.
You should bear in mind that a joint account may have a large balance in the account or an overdraft facility on it and so money could be withdrawn from the account by one partner. If funds are withdrawn on overdraft a husband and wife are jointly and severally liable for any overdraft on the joint account. The continued use of a joint account is therefore only suitable on a short term basis where a couple are splitting up amicably and are confident that their ex's spending habits won't change because of the split and whilst you are sorting out your finances on a long term basis.
Some couples prefer to separate their finances and close joint accounts when they take the decision to separate. If a husband or wife prefers to do close a joint account then direct debits and financial support can be transferred into a sole account and agreement reached on who will pay the bills.
How do we calculate outgoings?
The easiest solution is to prepare a schedule of outgoings so you don't forget items that are not paid out weekly or monthly. It is important that you both look at outgoings if one of you is leaving the family home and going to stay with family or moving into rented accommodation. Evolve can send you a schedule and advise you about temporary and long term options for income payments and spousal maintenance.
Will the amount paid to cover bills and outgoings remain the same?
Probably not. The amount of spousal maintenance could go down or go up when a long term financial settlement is reached or a Financial Court Order is made by a judge.
If the family home is very large or there is a big mortgage on it then it could be an appropriate long term solution for the property to be sold to reduce outgoings and the need for or the amount of regular financial support. If a husband or wife is not working, but is able to do so, then once they have got a job the level of financial support or spousal maintenance could be reconsidered.
Sometimes the amount of spousal maintenance increases when a Financial Court Order is made as if there is a good level of income and the temporary financial payments have just covered essential outgoings the Court may say that there should be a higher level of ongoing spousal maintenance to take into account the extras and the standard of living enjoyed by the family before the marriage breakdown. 
We can't agree on spousal maintenance. What can I do?
If you have a child with your spouse then one of you may be entitled to ask the other to pay child support. Child support is calculated on a strict mathematical formula provided by the Child Maintenance Service.
A spouse can also ask for financial support for themselves, known as 'spousal maintenance '. If you can't reach an agreement over the amount of spousal maintenance on a temporary basis until either the financial settlement is negotiated or a long term order is made by the Court then you can make an application for temporary spousal maintenance , known as 'maintenance pending suit'.
Is child support the same as spousal maintenance?
No it is not. If a couple can't reach an agreement through Mediation or through solicitor negotiations then child support is normally decided by the Child Maintenance Service and spousal maintenance is decided by the Court. There are limited occasions where the Court can order a global amount of financial support (to include spousal maintenance and child support) to be paid to one partner.
Although child support and spousal maintenance are different, when you are agreeing on the level of spousal maintenance or the Court is making a spousal maintenance Order the amount of child support payable is taken into account when looking at how much the payee needs in spousal maintenance to pay bills etc. and how much the payer can afford to pay given the amount of child support they are paying and their own bills etc.
How does a Court decide on a figure for spousal maintenance?
A husband or wife can make an application for a financial remedy order within divorce proceedings. On any application the welfare of any children under the age of 18 is the Court's first consideration.  This does not mean that the children's needs are paramount but their needs come first.  The Court does not have a set formula to say how much, if any, spousal maintenance should be paid.  The Court has a lot of discretion to make what orders it thinks appropriate. The amount of spousal maintenance could be very different on a short term and a long term basis, depending on how other assets are split.
Although the Court can order lump sum payments and property transfer orders these are separate but linked to spousal maintenance orders.  This means that the less capital that a husband or wife with a low or no income receives then the greater the probability that they may need spousal maintenance in order to meet their income needs. Reaching a financial settlement is a bit like completing a jigsaw as it is important that the capital, pension and income settlements meet your respective needs.
How long will spousal maintenance last for?
The Court can order different types of spousal maintenance or a 'clean break':
Joint lives maintenance – this type of maintenance continues throughout the joint lives of the payer and the payee until further order of the Court or until the payee remarries. Either a husband or wife can apply to the Court at any time to vary the amount of maintenance payable upwards or downwards if there is a change in circumstances.  It is also possible for the payer to apply to the Court to stop the spousal maintenance payments if there is a change in circumstances.  It is also possible for either the husband or wife to apply to the Court for the maintenance to be "capitalised".  This means that the payer pays a lump sum payment or agrees to pension sharing provision being made so that the lump sum cash payment or pension income replaces the spousal maintenance.
Term maintenance – spousal maintenance continues for a set number of years. The level of spousal maintenance can be varied before the term expires (but not afterwards).  The term or length of time that spousal maintenance is paid for can be extended by the Court although there must be a good reason to do so and the application must be made before the term maintenance order expires.
Term maintenance with a bar – this is exactly the same as a term maintenance spousal maintenance order save that the length of time that the spousal maintenance is paid for cannot be extended.
Clean break order – when no spousal maintenance is payable at all. If the Court makes a spousal maintenance clean break order then a husband and wife can't make a maintenance application, even if there is a change in their personal financial circumstances at a later date.
Can the amount of spousal maintenance be increased or reduced?
When an order is made for spousal maintenance the level of spousal maintenance can be reviewed and can increase or decrease or be stopped, depending upon changes in circumstances.  If there is an order for spousal maintenance the Court can at a later date order the payment of a lump sum payment or pension provision instead of ongoing spousal maintenance.
Will spousal maintenance stop if I live with a new partner? 
This depends on what was agreed and what is in the financial Court Order. Even if the financial Court Order doesn't say that spousal maintenance will automatically stop if an ex husband or wife lives with a partner the change could trigger an application by the paying ex-spouse to either stop or reduce the amount of spousal maintenance.
Will spousal maintenance stop if my ex remarries?
Yes, if the person receiving the spousal maintenance remarries the spousal maintenance will automatically stop. The remarriage will not affect the requirement, if relevant, to pay child support.
If you're interested in finding out more read our blog post 'Am I entitled to Spousal Maintenance?'.
Latest From Our Divorce Blog: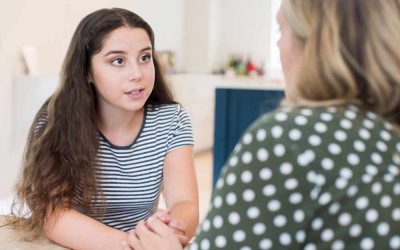 After a separation or divorce many parents want to stop their child from seeing the other parent. Sometimes those feelings are fleeting as a reaction to a parent turning up late for contact or because of an argument. In other families, one parent may believe that it...