Cheshire children law solicitors are often asked 'how long does it take to get a child arrangements order?' It is an understandable question as any parent is naturally anxious about starting children law court proceedings and wants to have a good idea about the likely timescales for getting a child arrangements order as well as the cost and prospects of success. In this blog children law solicitor Louise Halford looks at how long it takes to get a child arrangements order.
What is a child arrangements order?
Not everyone knows what a UK child arrangements order is. That's because unlike the old child custody orders the name isn't particularly clear but child custody and child access orders were relabelled as child residence and child contact orders and the latest renaming is the 'child arrangements order'.
A child arrangements order can combine both custody and contact as the order can say where the child lives (there could be a primary carer or a shared carer arrangement) and with whom the child should have contact with. The contact could be regular overnight contact, mid-week contact, holiday contact or even indirect contact.  
Does a court automatically make a child arrangements order if parent's separate or divorce?      
UK children law says that the court should not make a child arrangements order unless the order is necessary because there is a dispute between separated parents that they can't resolve by agreement or family mediation. If parents can't agree on the appropriate and best childcare arrangements for their child after a separation or divorce either parent, whether you are an unmarried or married parent, can apply to the family court for a child arrangements order.
How long does it take to get a child arrangements order?
It is difficult to answer the question 'how long does it take to get a child arrangements order?' as much depends on the family circumstances. Experienced children law solicitors have been known to secure an urgent child arrangements order in a matter of hours. For example, if a parent is worried that the other parent is under the influence of drink or drugs and it is unsafe to return a young child to them but the parent won't accept that or get help or agree to the child staying with the other parent until they are capable of looking after the child again.
When the court is asked to make an urgent child arrangements order it will normally last for a short period of time until the court can assess what long term child arrangements order is in the child's long term best interests.
In other child arrangements order applications it can take months to secure a child arrangements order. For example, if one parent says that a child won't see the other parent or that the parent has emotionally or physically abused the child the court may want to carry out detailed investigations and order reports before making a decision on contact and what child arrangements order is best for the child. That sort of extended timescale can be very frustrating for a parent, especially where false allegations have been made against them or they fear parental alienation is taking place. The court proceedings can take a long time to determine as the family judge may want to hold a series of interim court hearings (for example, a finding of fact hearing to determine if the parent's allegations of abuse are true) or to order an independent assessment by a CAFCASS officer or a report by a child psychologist.
If you can't reach an agreement on the arrangements for your child then it is best to speak to an experienced children law solicitor on the likely timescale to get a child arrangements order as they will listen to why you need a child arrangements order and your concerns, discuss any complexities, and then be able to give you a realistic timescale for the court proceedings and the prospects of the court making interim child arrangements orders until the final hearing of the court application.            
Latest From Our Children Law Blog: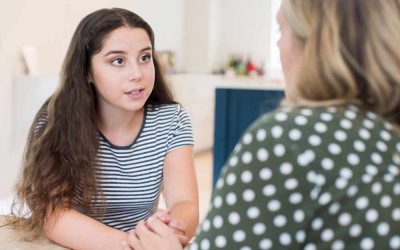 After a separation or divorce many parents want to stop their child from seeing the other parent. Sometimes those feelings are fleeting as a reaction to a parent turning up late for contact or because of an argument. In other families, one parent may believe that it...