If you know that you want to separate and divorce from your husband or wife then one of your questions is likely to be 'how do you get a divorce in the UK?' You may have read about the changes in divorce law and wonder if that will delay you starting divorce proceedings. In this blog we answer your questions on how to get a divorce in England.
How do you start divorce proceedings?
In England you start divorce proceedings by issuing a divorce petition at a family court. If you start the divorce proceedings then you are called the petitioner and your husband or wife is called the respondent. In addition to sending the divorce petition to court you will also need to send other paperwork.
After you have started your divorce proceedings the divorce petition is sent to your husband or wife. They need to complete a form saying whether or not they agree to the divorce or if they intend to contest the divorce proceedings. If they don't want to oppose the divorce then the next step is for you to file an application asking the court to progress the divorce proceedings and list your divorce proceedings for the pronouncement of your decree nisi.
What is a decree nisi of divorce?
Most people assume that the decree nisi of divorce finishes the divorce proceedings but it doesn't. The decree nisi is pronounced after the court looks at the divorce petition and paperwork and says that you are entitled to a divorce. You then have to wait just over six weeks before you can apply for your decree absolute of divorce. The decree absolute means that you are divorced and free to re-marry, should you chose to do so.
Do I need to agree a financial settlement and child custody before the decree absolute?    
 You don't need to agree your financial settlement or child custody and contact arrangements before you can finalise your divorce proceedings. It is however best to speak to a divorce and  financial settlement solicitor before you apply for your decree absolute as in some family situations it is best for you financially to delay applying for your decree absolute and in other situations it is preferable to apply for your decree absolute as quickly as possible.   
 What are the grounds for divorce? 
Divorce law is changing because of the Divorce, Dissolution and Separation Act that became law in June 2020. In autumn 2021 you will be able to apply for a no fault divorce. In the meantime you can still start divorce proceedings and get divorced if your marriage has irretrievably broken down because of:
Unreasonable behaviour by your husband or wife or
Adultery by your husband or wife or
Two years separation if you have the consent of your husband or wife or
Five years separation (when you don't need the consent of your husband or wife to a divorce) or
Desertion.
If you are worried about whether you have the grounds to start divorce proceedings then it is best to speak to a divorce solicitor as they will explain that:
If you start divorce proceedings on the basis of adultery then you don't need to name a third party in the divorce proceedings and your husband or wife doesn't need to be concerned that adultery divorce proceedings have been started against them because the fact that you started the divorce on the basis of adultery won't affect the financial settlement or child custody arrangements
Unreasonable behaviour divorce petitions are common and the allegations of unreasonable behaviour only need to be relatively brief. A good divorce solicitor will draft an unreasonable behaviour petition so it doesn't cause any unnecessary upset with your husband or wife. Also, the fact that unreasonable behaviour divorce proceedings have been started against your husband or wife won't affect the financial settlement or child custody arrangements
The vast majority of divorce proceedings are not contested by a husband or wife. In uncontested divorce proceedings neither one of you will need to go to court or attend a court hearing to secure your decree absolute
A divorce can be finalised within a few months. It may take more time (or less) for you to agree or for the family court to make a financial court order or a child arrangements order.
How much does a divorce cost?
Evolve Family Law has published a price guide to give you a transparent all in divorce price.
The all in price is £1,222 and includes the court fee of £550 and VAT and assumes that:
The divorce isn't contested by your husband or wife and
Your spouse lives in England and you know where he or she lives.  
How can Evolve Family Law help?
The decision to separate and divorce is one of the most important life decisions that you can make. Our friendly Manchester and Cheshire based divorce solicitors can advise you on how best to start divorce proceedings and how to amicably sort out child custody or reach a financial settlement. If you can't reach an agreement, Evolve Family Law can represent you in financial settlement or child arrangements order court proceedings.
Manchester and Cheshire divorce solicitors
Evolve Family Law solicitors specialise in divorce proceedings, child custody law and financial settlements. If you need advice about starting divorce proceedings or how best to achieve a financial settlement or any other aspect of family law call Evolve Family Law on 0345 222 8 222 or complete our online enquiry form to set up a video call or telephone appointment or an appointment at our Holmes Chapel or Whitefield offices.
​
Latest From Our Divorce Blog: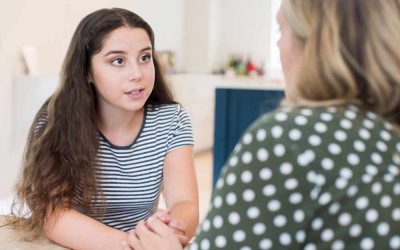 After a separation or divorce many parents want to stop their child from seeing the other parent. Sometimes those feelings are fleeting as a reaction to a parent turning up late for contact or because of an argument. In other families, one parent may believe that it...