Did you know that almost forty percent of people questioned admit to keeping money secrets from their partner? That information comes from a survey conducted by the Money & Pensions Service. In this blog we look at keeping money secrets during a separation or divorce.
What the Money & Pensions Service Survey Reveals About Us
The Money and Pensions Service survey questioned 5,200 people across the country about their financial habits and personal finances. The key findings are:
Those in the age range 25-34 are the most secretive age group, with three in five not revealing financial details to loved ones

Whilst nearly twenty five percent of those surveyed thought their husband, wife or partner was hiding financial things the reality is that nearly half said that they had hidden things themselves

It is most common to hide credit cards and credit card debt – nearly forty percent of those replying to the survey had done so

Undisclosed loans are the second most popular thing to hide from family with just over twenty per cent of those surveyed doing so

Around twenty percent of those responding to the survey had a secret savings account.
As the Money and Pensions Service acknowledged there are many reasons why someone might hide money or not reveal their financial situation whilst in a relationship, such as:
Wanting to build up a safety net of savings that their partner won't spend. That way there is a rainy day savings fund in case of redundancy or a large unforeseen bill, such as replacing the boiler

Feeling the need to save money so that there is an escape route from an

abusive relationship

where the partner secreting the money is afraid that without hidden money if it will be impossible to leave their controlling partner 

Hiding credit card debt or loans because you know that your partner will worry about the debts

Feelings of embarrassment of having incurred debt, sometimes the debt was incurred before the new relationship and it now feels 'too late' to mention it.
The Money and Pensions Service encourages people to talk about their finances as, by doing so, it can make money worries more manageable, especially when you are concerned about other matters such as redundancy or the impact of Covid-19 on the prospects of your getting a 2020 bonus from your employer.
Financial secrets and separation and divorce  
As Manchester divorce solicitors we have to ask about financial matters so we can give the best advice on financial settlement options. Sometimes people are reluctant to mention undisclosed credit card debts or loans as their husband or wife doesn't know about them. However, it is important that you do so as those debts may affect your ability to take over the mortgage on the family home or to secure another mortgage to buy a new property. 
In cases where there is debt then in financial settlement court proceedings the court rarely wants to undertake a forensic exercise into how the debt was incurred and whether, for example, you should have bought the shoes or motorbike but instead will ask:
Is the debt family debt

– in other words whilst the debt was hidden from a husband or wife was the loan or credit card money used for the benefit of the family. For example, a credit card was used to clothe the family or to pay for family holidays or a family car

What impact does the debt have?

The court will want to know if the debt will stop a husband or wife from being able to buy another house or stay in the family home or meet their other needs.
In addition to debt and divorce, when it comes to financial disclosure on separation or divorce there is an obligation to provide what is referred to as full and frank financial disclosure of all your assets. That includes secret bank accounts that your husband or wife doesn't know anything about or money given to a family member to 'hold' for you or cash that you keep. 
Failure to provide full and frank financial disclosure may mean you are less likely to reach a financial settlement by agreement as your husband or wife probably won't believe your financial disclosure or a court drawing inferences or making findings against you in a financial settlement court hearing. For example, if your family business generates cash but according to your accounts you receive an income that amounts to less than your essential outgoings (mortgage payments, utility bills or other known expenditure) then the court could make inferences or findings against you.
Therefore, whilst there may be many reasons why you would want to keep things secret during a relationship, when it comes to a separation or divorce there is a court imposed obligation to be both 'full and frank' in your financial disclosure.
Latest From Our Family Law Blog: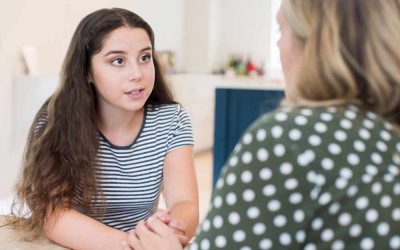 After a separation or divorce many parents want to stop their child from seeing the other parent. Sometimes those feelings are fleeting as a reaction to a parent turning up late for contact or because of an argument. In other families, one parent may believe that it...