When you take the decision to separate you may not realise just how big an impact your divorce may have on your future income. The financial services company, Legal and General has revealed that women's income falls by a third and men's income by 18% on divorce.  In this blog we look at the impact of divorce on your income.
The divorce statistics
You may be shocked by the divorce statistics and question why a woman's income on divorce should reduce by more than men's income.
The Legal and General research suggests that there are several factors behind the statistics, such as:
The reality is that many women earn less than their male counterparts during the marriage because of career choices and childcare
In divorce financial settlements women are more likely to ask her for and get a financial settlement that includes the family home or more than half the equity in the sale proceeds of the family home. If you get a greater share or all the equity in the property, then you are less likely to be awarded spousal maintenance or to receive a share of their husband's pension fund and the making of a pension sharing order.
Will a divorce impact on my income?
When a couple separate it is usual to go from a two-income household to a one-income household with a consequent reduction in income.
If a reduced income means that you can't manage to pay your reasonable outgoings, the court can make an order that the other party to the marriage pay spousal maintenance. The payment of spousal maintenance can continue indefinitely until terminated by death, re-marriage of the receiving party or further order. Alternatively, the court can order that spousal maintenance is paid on a time limited basis.
What amounts to reasonable outgoings will depend on the standard of living enjoyed during the marriage as well as the affordability of the current outgoings considering:
The ability of one spouse to afford to pay spousal maintenance and still meet their own reasonable outgoings and
The ability of the other party to the marriage to either find work or increase their earnings capacity so they can meet all or a greater proportion of their own reasonable outgoings.
Divorce solicitors will tell you that when it comes to income on divorce and whether your respective incomes will be shared (through a spousal maintenance order) comes down to a range of factors, such as:
Whether you have young children to support and whether the care of children impacts on your earnings capacity
Whether any disability or age impacts on your ability to seek employment or increase your income
Your income and earnings capacity
The extent of your reasonable outgoings
The length of the marriage
Other factors, such as the existence of a prenuptial agreement that sets out whether and how long spousal maintenance should be payable on separation and divorce.
Perhaps, just as importantly, parity of income on divorce can come down to a question of priorities. You may want to forgo a pension sharing order on divorce as your priority isn't income on retirement but instead getting the equity in the family home so you can rehouse yourself without a mortgage. Alternatively, you may want the capitalisation of your spousal maintenance payments so that you get a cash lump sum instead of ongoing monthly payments.  
Whatever your priorities it is best on separation or divorce to take legal advice from a specialist divorce solicitor so you can understand the range of options for your financial settlement and work out which one is best for you and your family. Without expert legal and financial advice, you may not appreciate the value of the pension fund belonging to your spouse and how a pension sharing order could be to your financial advantage.
The divorce solicitors at Evolve Family Law will not only look at your financial settlement options but they will also reality test them with you. For example, if your priority is to keep the family home and you are willing to forgo a pension sharing order or spousal maintenance to keep the property then this may not be a realistic or best option if you can't afford to pay your reasonable outgoings on the property as you aren't getting spousal maintenance or a pension sharing order.
Latest From Our Divorce Blog: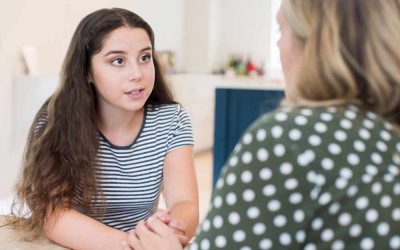 After a separation or divorce many parents want to stop their child from seeing the other parent. Sometimes those feelings are fleeting as a reaction to a parent turning up late for contact or because of an argument. In other families, one parent may believe that it...