What is probate?
Probate is the legal term used for sorting out the financial affairs of the deceased after someone has died. In essence, probate gives the persons dealing with the deceased's estate the legal authority to sell assets and pay debt and distribute the estate to the beneficiaries of the Will.
If you appoint a private client solicitor in your Will as your executor and trustee they will still need to apply for probate in the same way as if you appoint a family member or friend as your executor. Probate is designed to protect your estate and to make sure that the estate passes to the people named in your Will and only those authorised to do so in your Will (or a solicitor appointed on their behalf) can action the requesting of probate and then administer probate.
Is probate always necessary?
Probate isn't always necessary. For example, if the estate is very small and the estate doesn't comprise of property or land, you may not need to obtain a grant of probate. It is best to ask a specialist probate solicitor if a grant of probate will be needed and how long it will take to secure probate.
What assets are subject to probate?
When a person dies their assets are referred to as their 'estate'. The vast majority of assets are subject to probate. However, some assets may fall outside the estate and therefore not form part of probate. For example , a life insurance policy or pension may not form part of probate, depending on the wording.
If assets were jointly owned by the deceased and another person then they may not form part of the grant of probate if the property was owned by the deceased and the co-owner as 'joint tenants'. That's because if a property is owned as joint tenants, on the death of the first co-owner the property passes to the surviving owner. This is referred to as the 'right of survivorship'. The property therefore does not pass by the Will and accordingly doesn't form part of probate. The situation is different if property or land is owned by co-owners as 'tenants in common'.
When making a Will it is important to understand the different types of legal ownership of property and land so you can make the best decision for you on whether to buy as joint tenants or tenants in common and the legal implications of doing so. If you bought a property with a co-owner and want to convert your joint ownership from tenants in common to a joint tenancy or from a joint tenancy to tenants in common, then it is possible to do so.
If an estate includes assets that are overseas, such as a holiday home, it is best to take specialist legal advice on whether those assets will form part of probate.
What do you do if an asset is subject to probate?
If an asset is relevant to probate then it will form part of the estate for the grant of probate. It is the grant of probate that gives the executors (or the probate solicitors appointed by them) the power to:
Discharge any inheritance tax due.
Inform banks and other relevant institutions about the death and close any accounts.
Sell or transfer assets, such as listed shares, a property or land or shares in a family business.
Sort out any leases, such as leases of land or farm or equipment.
Pay any debts.
Distribute the remaining estate in accordance with the Will.
Latest From Our Wills & Probate Blog: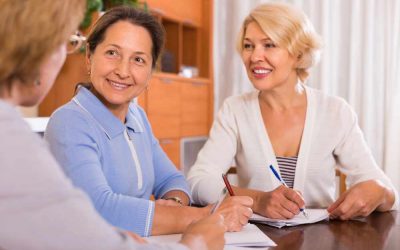 Most of us like to think that we have protected our loved ones after our death. That may be by taking out life insurance, paying into a pension that includes a spouse or partner pension if you pass away before your husband or wife , or simply making a Will. However,...