There are no right or wrong answers to what you should or should not do during a separation as your personal and financial circumstances are individual to you, but in this blog we give some general guidance about what it's best not to do during a separation.
Manchester and Cheshire Family and Divorce Solicitors
Evolve Family Law advise on all aspects of family law from separation to divorce proceedings, temporary financial arrangements and long term financial settlements, to resolving child custody and contact as well as private client matters. For help with your family and private client law needs call Evolve Family Law on 0345 222 8 222 or complete our online enquiry form. The Evolve Family Law offices are located in Whitefield, North Manchester and Holmes Chapel, Cheshire but we also offer remote meetings by appointment by video call or telephone.
Why Are You Separating?
The question 'why are you separating?' is relevant to what you should or should not do during your separation. That's because if your separation is a trial separation it's important not to take any steps that mean it is less likely that you will get back together, such as:
Refusing to agree contact arrangements with the children or not attending the family home for agreed contact with the children   

Not turning up to pre-arranged Relate or counselling sessions or telling your partner that they are a waste of time before you give the sessions a chance

Saying that you won't go to individual counselling sessions, for example, to address anger management issues 

Taking all the money out of a joint account without your partner's agreement or advance knowledge

Refusing to pay towards household bills or

child support

(despite your being in a financial position to do so) because you think that if your husband or wife finds it hard to manage financially without you then the family are more likely to get back together

Imposing an unrealistic timetable on the trial separation, for example, saying that your partner has to decide if you are going to get back together or not within two weeks

Following your partner or sending numerous text or social media messages so they end up feeling overwhelmed by you 

Contacting your partner's family or friends to try to get them to influence your husband, wife or partner to reconcile with you.
If your partner wants a trial separation it is easy to feel angry about their decision if the news that the relationship is in trouble came as a complete surprise to you and to let your feelings sabotage the trial separation.
Many couples who are going through a trial separation think that they should not take specialist legal advice to look at their options but taking legal advice can be a sensible thing to do because then you will know if you or your spouse have the grounds to start divorce proceedings and the likely financial settlement and child care arrangements. That information may influence your thought process. Importantly, your discussion with a divorce solicitor is completely confidential to you and the fact that you have consulted a divorce solicitor does not have to be disclosed to your husband or wife. They too may have taken family law advice but also taken the decision to say nothing about taking legal advice until you decide on whether you are going to be able to reconcile or not.
If you are desperate to make the trial separation work and to reconcile with your husband or wife it can be tempting to ignore warning bells. You should not do that but instead you should take legal advice. Warning bells include:
Your husband or wife taking large amounts out of savings or investment accounts

Your husband or wife looking to take out loans against the family home – this is especially concerning if the family home is registered in their sole name. This can be prevented if you register a notice with the land registry

Your husband or wife asks you to leave the family home part way through the trial separation or it becomes apparent that they are planning to sell the family home – even if the family home is owned in their sole name there are steps that you can take to protect yourself

Your husband or wife selling assets or transferring property, such as shares in a

family business

, to a family member

Your husband or wife asking you to sign a

postnuptial agreement

 

Your husband or wife appearing to be

making plans to relocate overseas with the children.

 
Any of these warning bells, or anything else of concern to you, means you should quickly take specialist legal advice rather than trust that the trial separation is a genuine attempt to repair your relationship whilst you both give one another a bit of space. 
What should you not do if a separation is permanent? 
If you know that your separation is permanent or you tried a trial separation and that hasn't worked out then it is often assumed that it is 'no holds barred' once you know that your separation is permanent. However, divorce solicitors say that approach can be counterproductive and result in it being harder for you to reach an agreement over childcare arrangements or a financial settlement and end up in your spending more in legal fees.
If your separation is permanent then generally you should not:
Leave the family home before first taking legal advice – it may be preferable for your partner to leave instead of you or you may be able to get an

injunction order

requiring them to leave 

Reach an agreement on

childcare arrangements

or a

financial settlement

without first taking legal advice – that's because if you agree to something that isn't in your best interests during direct discussions with your husband or wife it is then far harder to get them to accept a fairer childcare or financial arrangement

Stop contact between the children and other parent because you are angry about your husband or wife's behaviour. Contact should only be stopped after legal advice and if there are child care safety or other child related issues

Feel rushed into starting divorce proceedings because of pressure from family or friends to do so

Start divorce proceedings without either you or your divorce solicitor first informing your husband or wife of your intention to do so. That is because unless the situation is urgent it is normally better to let your partner know about the planned divorce proceedings as that reduces animosity and makes it easier for you to reach a financial settlement or agree on

child custody and contact arrangements

.  
Every separation is different and everyone reacts differently to a separation. That's why there are no hard and fast rules on what you should or should not do if you separate from a partner or spouse. One of the best things that you can do is ensure that you are not rushed into making decisions and have the information you need to make informed decisions. A divorce solicitor can help you with that whether your separation is a trial separation or a permanent separation.
How can Evolve Family Law help you?   
The friendly and approachable divorce solicitors at Evolve Family Law talk to people who don't know whether they want to separate or not as well as to husbands or wives who are very clear that divorce proceedings are the right path for them. Experienced family solicitors can help provide information on your separation options so that you make the best choices for you and your family.
Latest From Our Separation Blog: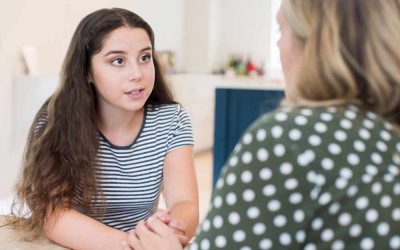 After a separation or divorce many parents want to stop their child from seeing the other parent. Sometimes those feelings are fleeting as a reaction to a parent turning up late for contact or because of an argument. In other families, one parent may believe that it...