CHILD CUSTODY & ARRANGEMENT ORDERS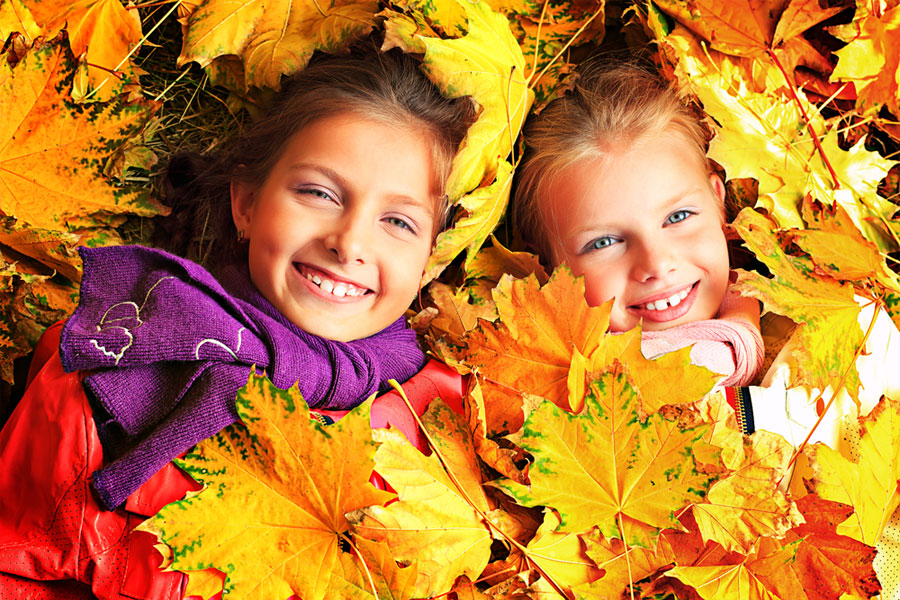 When relationships break down specialist advice is often needed from child law solicitors to sort out an amicable parenting arrangement. If parents can't reach an agreement after a separation or divorce, a Court can decide on how much time each parent should spend with their child and resolve specific disputes, such as which school a child should attend or whether the child can move abroad with one parent. Court orders take the control away from both parents as the decision is made by a Judge. Compromise and agreement means parents are able to decide on the arrangements for their child.
Do mums or dads have more say over the parenting arrangements?
Depending on who you ask some parents and professionals will say that mums have more say over a child's care and others will argue that dads have more say. Most parents have what is called 'Parental Responsibility Agreement' for their child. This means that legally they have equal rights and responsibilities.
There is no legal presumption about which parent a child should live with but, as a general rule, children should spent time with both parents. That does not necessarily mean that a child should spend an equal amount of time as sometimes that does not meet a child's needs or just isn't possible because of one parent's work commitments or the distance between homes. Often compromise and flexibility is the key in order to work around a child's social activities and parent's work patterns.
Is a Court Order necessary?
If parents can agree the arrangements for their child the Court won't make a Court Order. That is because there is a legal principle that says the Court won't make an Order unless it is really necessary because, for example, parents just can't agree on the parenting arrangements. The Court encourages parents to use Mediation to sort out the arrangements for their child.
Parenting Plans and recording agreement
It can be helpful to record the agreement reached in relation to parenting arrangements in a Parenting Plan. The Children and Family Court Advisory Service have produced a helpful document here to help record the agreement.
If parents use mediation to help them reach an agreement then the mediator will prepare a document called a 'Memorandum of Understanding'. This document records the arrangements.
Support for children and parents
There is a lot of support available for children and parents. Getting the right support at an early stage can be vital in helping both children and parents adapt to the separation and the changes in their lives.
For children it can be important to let the school or nursery know about the separation so that they can help support the child .Some schools have a school counselling service and, on occasion, children can benefit from individual help from a therapist to help them work through their feelings.
For parents it can be helpful to let employers know about the separation. Some employers offer access to free counselling services as part of employee benefits. Many employers are sympathetic to employees needing a bit of time to adjust to a separation. Some employers will agree to flexible working so that a mum or dad can adjust work times to fit in with collecting a child from school so that a mid-week visit isn't too much of a rush before a child's bedtime.
Our child specialist solicitor, Louise Halford has many years of city centre experience in helping parents sort out the parenting arrangements for their family. Louise has a reputation for being approachable and going the extra mile for her clients.
Louise works with a number of child specialists and other therapists who help children and parents (either individually, as a couple or as a family, depending on individual needs and family circumstances). Louise can put you in touch with someone to help support either you or your family through the separation or during any periods where the family needs extra help, such as the introduction of a new partner or children to the family home or just managing parenting arrangements during the teenage years and adapting to changing needs.
Can I stop contact with the other parent?
Most childcare professionals and Courts think that it is in a child's best interests to have a relationship with parents, and also grandparents and extended family. Courts always encourage contact with family wherever possible, unless there are really convincing reasons why it is not in the child's best interests.
If there are concerns about a child's physical safety or emotional welfare then contact can be supervised by friends, relatives, grandparents or at a contact centre. Contact can also be maintained by Skype and Facetime.
If a parent stops or restricts contact, for example because they are hurt by the separation or as a result of an ex-partner meeting a new partner, then this can rebound on the parent. The other parent may bring an application to Court for a Child Arrangements Order. The parent is likely to get contact with their child unless there are compelling reasons why contact is not in a child's best interests. Stopping or restricting contact can therefore result in expensive Court proceedings.
If you are worried about your child having contact with a parent or extended family or have had your contact stopped or restricted it is vital that you take early specialist legal advice on your options and the likely consequences of any steps that you may be considering taking. By taking legal advice before decisions are made you may save a lot of worry and legal costs. In some situations urgent applications can be made to Court to stop or to restart contact with a child.
What is a Child Arrangements Order?
Most parents have heard about custody, access, residence and contact orders for children. You still hear many professionals talking about access and contact but if a parent makes an application to Court the Judge will make what is known as a Child Arrangements Order. It is just the new Court language for the old style custody and access Orders.
If parenting time cannot be agreed, a parent and in certain circumstances others with Court permission, apply to the Court for a Child Arrangements Order. This order settles how the child's time should be shared between separated parents. The Order can specify the times of the visits, whether the parenting time should be supervised and if so, by whom, and can include staying or overnight parenting.
How long does a Child Arrangements Order last for?
Once a Child Arrangements Order has been made it will last, unless varied by the Court, until the child is sixteen. In exceptional circumstances, the Court can make an Order for longer.
Does contact affect the amount of Child Support?
If the care of a child is shared equally or a parent has staying or overnight parenting time with a child, then this will affect the amount paid in Child Support. When deciding on how much time a child should spend with each parent the Court does not take into account how overnight parenting time will impact on Child Support but will look at the child's needs. Many parents' reach agreement on how much Child Support is paid and just use the Child Maintenance Service formula as a guide rather than rigidly follow the formula.
Can I take my Child Abroad?
A parent with an Order saying that their child lives with them is allowed to take a child out of the UK for a period of up to four weeks at a time, for a holiday, without obtaining the other parent's permission but they can't move abroad without either the other parent's agreement or a Court Order.
Whether or not a parent needs permission to take a child abroad on holiday is surprisingly complex so it is always sensible to take legal advice and check before making plans to take a child on holiday. Even if agreement is not needed it is always sensible to discuss plans with the other parent well in advance of holiday dates so the child has time between foreign holidays or goes to different resorts. It is also sensible to give flight details and contact details so the other parent does not worry unduly while you are on holiday.
Interested in finding more about this issue? Read our blog for further information.
Can I Take My Child on Holiday in England?
If both parents agree a child can go on holiday. If parents can't agree on the parenting arrangements and a Child Arrangements Order is made the Court will normally say how much time a child should spend with each parent during school holidays. Normally the Court won't set out the specific dates but will leave the parents to work out the detail after an Order is made, for example saying that all holidays should be shared equally or that one parent should be able to take the children away on holiday for a fortnight in the summer school holidays.
Even though a parent is able to take a child on holiday in England it is always preferable to discuss plans with the other parent, so that the child spends time at home in between separate holidays with parents.
I Want to Move to Another Part of the Country. Can My Ex-Partner Object?
There are many reasons why a parent may want to move away, either immediately after a separation or divorce or many years later. Lots of parents find it hard to come to terms with the breakdown of a relationship and so want to return to live near family, others want to move for career reasons or because they have met a new partner. Whatever the reason, it can be really difficult for the other parent as he or she may have bought a house based on where the other parent had chosen to live after the separation or made employment choices based on staying in the area for the child. A house move to the other end of the country or even 40 miles away may have a big impact on contact, such as the practicality of taking a child to a mid-week swimming lesson or getting the child to football practice or a ballet lesson on a Saturday morning.
If the parent who is a child's main carer decides to move house the other parent can object to the move and the change of school. The parent could argue that the child should live with them instead or that the Court should make a Specific Issue Order that the child should live in a geographical area. These types of Court applications are always difficult as normally both parents have very genuine reasons for wanting to make a move or objecting to it. Early specialist advice is recommended as that can make a big difference on whether or not parents are able to reach an agreement and, if not, on the best strategy to achieve or object to a move. If you need help with child abduction or relocation, contact us today.
Can I Change My Child's Name?
Even if a parent has a Child Arrangements Order, they can't change a child's surname unless they first obtain the written consent of every person with Parental Responsibility or permission of the Court.
Who has Parental Responsibility?
Parental Responsibility is a legal concept and defines who has responsibilities towards children. A number of people, in addition to a child's parents can have Parental Responsibility for a child. If a person has Parental Responsibility for a child they will automatically be a party to any Court application involving the child and through a Parental Responsibility Agreement.
I want to stop my child going abroad, meeting my ex's new partner or seeing my in-laws. Can I do those things?
If a parent wants to stop something from happening they can apply to the Court for a Prohibited Steps Order. This type of Court order directs that no step which could be taken by a parent in meeting Parental Responsibility for a child may be taken by the parent without the agreement of the Court. For example, the Court can make an order preventing or prohibiting a parent from removing the child from the country and an order that the child's passport is held in a safe place.
Prohibited steps applications can be applied for to try to stop a variety of different things, such as a parent introducing a child to a new partner (for example when the other parent thinks the introduction is too soon) or to stop one parent from unilaterally changing a child's school. It is usually sensible to discuss concerns about introducing a child to a new partner in Mediation to avoid expensive Court proceedings. If a parent wants to stop contact with extended family, such as grandparents, they will need a good reason to stop contact and a grandparent could apply to Court to see their grandchild.
We can't agree on whether our child should be privately educated or what school the child should go to
If parents can't agree on a specific issue, such as the choice of religion their child should follow or whether the child should move to a different state school or be home educated or go into private education the Court can make the decision for the parents. If parents can't agree on who should pay school fees a separate School Fees Order application can be made.
How does the Court make a decision about my child?
Whether a parent is asking the Court to make a Child Arrangements Order or other type of order or a grandparent is asking for an order to see a child the Court considers exactly the same factors when deciding what orders to make.
When a Court is determining any question relating to a child, the child's welfare is the Court's paramount consideration. The Court has regard to a set check list of factors when making orders relating to a child, namely:
The ascertainable wishes and feelings of the child concerned, in light of his or her age and understanding.
His or her physical, emotional and educational needs.
The likely effect on him/her in any change in his/her circumstances.
His/her age, sex, background and any characteristics of his/her which the Court considers relevant.
Any harm which he or she has suffered or is at risk of suffering.
How capable each of his/her parents and any other person in relation to whom the Court considers the question to be relevant is of meeting his/her needs.
The range of powers available to the Court.
A Court will make a decision based on what a Judge thinks is right for the child. That decision takes the control away from both parents and leaves it in the hands of the Court. For that reason parents are encouraged to use Mediation first to see if they can reach a compromise and an agreement. Taking early specialist legal advice helps parents understand their options and the potential outcome of a Court application.
What is a typical children Court case?
There is no such thing as a typical Court case as the Court decides on how each Court application is dealt with, including the number of Court hearings, whether parents should prepare statements of evidence and whether experts should prepare reports. No steps can generally be taken without the Court's approval. Prior to being able to apply for a Court order most parents have to try Mediation. If Mediation is not suitable or parents can't reach an agreement the Mediator will sign a form to say that Mediation has been tried but has not worked out. The Court can also ask parents to go to Mediation during the Court proceedings.
In children proceedings, the Court may hold a series of hearings:
First hearing – where the parents in advance of the first hearing, may meet the CAFCASS Officer to discuss the application and their views, to see if agreement can be reached.
Directions hearing – to consider the directions required to timetable the application to final hearing.
Subsequent interim hearings to, for example, decide on whether a child should have contact in the short term pending the final hearing.
Pre-hearing review – hearing to ensure that the application is ready for final hearing.
Final hearing when a Judge makes a decision.
Sometimes only one or two Court hearings are needed. In other situations it may be necessary to have urgent Court hearings or to ask a Judge to decide on temporary child care arrangements until the final hearing when the Court will may a long term decision. If there are complex issues, and the need for expert reports, there may be additional Court hearings. Medical, psychological or psychiatric assessments can be asked for. Before such assessments can take place, the Court has to give permission. Assessments of adults cannot take place without the adult's permission and assessments of children cannot take place without the Court's approval.