Becky Sharp/Roscoe
Solicitor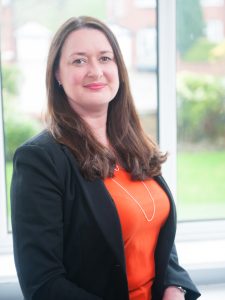 Expertise in:
Wills
Estate Planning
Asset Protection
Powers of Attorney
Trusts
Estate and Trust Disputes
Experience and qualifications:
Founded RJR Legal in 2016 & joined the Evolve Team as a consultant in 2018
Specialist trusts and estate practitioner (member of STEP) for over 10 year and practiced in the field of Wills and Estates for over 15 years.
Clients include company directors, business owners, sportsman, actors and entrepreneurs.
Lecturer to other professionals for CLT, STEP and BPP
Why choose me?
I provide a friendly, down to earth and practical approach whilst ensuring that you get the best possible solution to your family's estate planning.  I aim to be the go-to person for your family to provide support and attention when required.
What I do when I'm not being a lawyer:
Looking after my two small dogs and step-daughter. Having had a very active past (having run the London marathon previously) I strive to repeat the feat but more often can be found at the local public house.